Several models walking the runway for the Dion Lee Fall/Winter 2022 show during Monday's New York Fashion Week events wore odd, panty-like masks.
It only takes looking into the eyes of the models to see they can feel the cringe they're taking part in.
One person wore a lacey blue outfit with a breathe-through jockstrap mask.
Another individual wore all white, with a jockstrap face mask, boots and some sort of skirt.
---
Embed from Getty Images
---
Embed from Getty Images
The model below was photographed gazing into the distance while wearing a salmon-colored face thong, a skirt and leather holsters at his sides.
With many liberals longing for face masks to become a permanent part of life in the "new normal" of the Great Reset, perhaps this is their attempt at making the coverings "fashionable."
Hopefully, they don't hold their breath while waiting for this style to catch on.
---
Perhaps some of the students who took part in this pro-mask protest in Nevada will sport the new underwear mask fashion.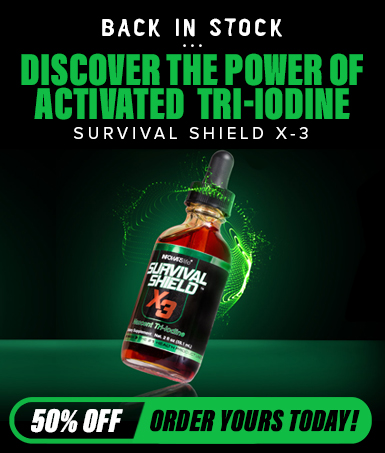 ---
Vous aimer cet article ? Partagez-le avec un ami !

*********************************

Vous pouvez lire l'article original ici

*********************************

Votre soutien est essentiel pour nous permettre de vous partager une information libre & indépendante.

À l'ère de la censure de masse, pour que nous restions en contact, j'ai besoin que vous vous inscriviez à ma newsletter gratuite ➡️ ICI

Nous avons besoin de financements pour garder notre site en vie et ils proviennent presque exclusivement de la publicité. N'hésitez pas à regarder les offres de nos annonceurs pour lesquels vous seriez intéressé ou nous envoyé votre contribution via Paypal.