Members of the Richardson, Texas, city council were asked point blank if they'd like to enlist to go help Ukrainians fight in the current conflict with Russia.
Holding a sign of Ukraine president Volodomyr Zelensky, Texas comedian Alex Stein implored the city council to enlist to help fight the war against Vladmir Putin's Russian forces.

Recruiting the Richardson City Council to Enlist in World War 3 🇺🇦 pic.twitter.com/ICESIm2ULF

— Alex Stein #99 (@alexstein99) March 21, 2022
That's Sgt @alexstein99 to you sir 😉 https://t.co/zYvYEhfEqx pic.twitter.com/H9XBKjI13G

— Kris Cruz (@realKrisCruz) March 24, 2022
Sign up now to fight in WW3 for the Ukraine Foreign Legion https://t.co/YlFHDOdgdt https://t.co/YtOgqScdrF pic.twitter.com/uEEjnbtw8T

— Alex Stein #99 (@alexstein99) March 22, 2022
Stein joined the Alex Jones Show last week.
Watch: Texas Rapper Whose Video Went Number 1 In The World Joins Alex Jones To Tell The Rest Of The Story
Alex Stein also performed a freestyle rap on the Alex Jones Show: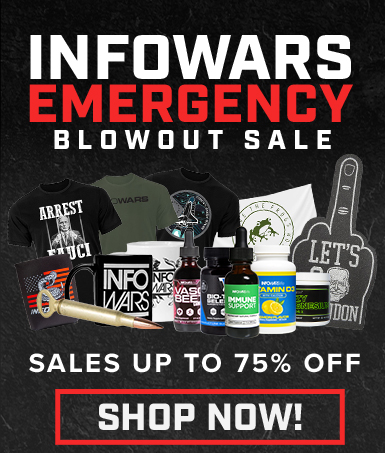 Vous aimer cet article ? Partagez-le avec un ami !

*********************************

Vous pouvez lire l'article original ici

*********************************

Votre soutien est essentiel pour nous permettre de vous partager une information libre & indépendante.

À l'ère de la censure de masse, pour que nous restions en contact, j'ai besoin que vous vous inscriviez à ma newsletter gratuite ➡️ ICI

Nous avons besoin de financements pour garder notre site en vie et ils proviennent presque exclusivement de la publicité. N'hésitez pas à regarder les offres de nos annonceurs pour lesquels vous seriez intéressé ou nous envoyé votre contribution via Paypal.