A professor who claims he was suspended for refusing to grade black students more leniently has charged that UCLA sidelined him in an effort to offset its own "horrible reputation for racism."
As we reported last year, Accounting lecturer Gordon Klein was placed on leave after he rejected requests to allow black students to take final exams at a later date as a response to the death of George Floyd and black lives matter protests.
Klein, who had worked at UCLA for 39 years, responded at the time by noting "Remember that MLK famously said that people should not be evaluated based on the 'color of their skin.'"
The professor later brought a lawsuit against the university, which is ongoing.
Appearing on Tucker Carlson's show Monday, Klein described UCLA's actions as a "publicity stunt," noting "They decided they've got a horrible reputation for racism, bias, and instability within the school of management where I teach, and so they decided that they'd make an example out of me to rehabilitate their own reputation."
Klein says he has a "100 percent change of prevailing" in the lawsuit so long as he gets a fair trial, adding "The irony is they hired me to teach law and ethics to students and guess what? I'm now going to teach them a lesson in law and ethics."
Klein noted that "it's in the rulebook, grade people based on merit, it's in the rulebook, never discriminate. I've lived my life never discriminating," adding "I was grotesquely offended by the condescending nature," of the request to grade black students more leniently.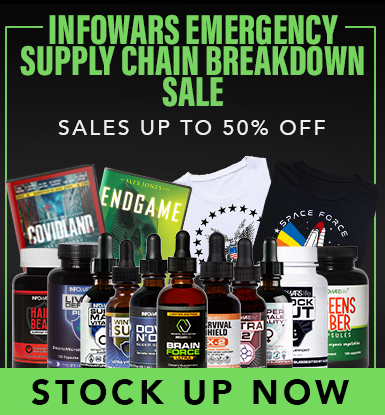 "It's bizarre," Klein continued, adding "you almost have to say it several times. They called me a racist because I quoted martin Luther king in support of a color-blind society."
Watch:
Klein's case is not an isolated one. There were several reports from elsewhere in the country last year of black students demanding they be given leniency or just better grades at the height of the black lives matter protests.
There are also countless cases of so called Critical Race Theory, and BLM influenced stances taking over college and university syllabuses, with anyone opposed in the firing line.
———————————————————————————————————————
ALERT! In the age of mass Silicon Valley censorship It is crucial that we stay in touch.
We need you to sign up for our free newsletter here.
Support our sponsor – Turbo Force – a supercharged boost of clean energy without the comedown.
Also, we urgently need your financial support here. ———————————————————————————————————————


*********************************

Vous pouvez lire l'article original ici

*********************************

Votre soutien est essentiel pour nous permettre de vous partager une information libre & indépendante.

À l'ère de la censure de masse, pour que nous restions en contact, j'ai besoin que vous vous inscriviez à ma newsletter gratuite ➡️ ICI

Nous avons besoin de financements pour garder notre site en vie et ils proviennent presque exclusivement de la publicité. N'hésitez pas à regarder les offres de nos annonceurs pour lesquels vous seriez intéressé ou nous envoyé votre contribution via Paypal.