MSNBC host Ari Melber is suddenly very worried about censorship and the silencing of political figures on Twitter impacting U.S. elections, but only after Elon Musk bought the platform.
Melber spewed that now Musk is in charge, he might be able to de-platform and ban politicians he doesn't support, or "turn down their reach."
He panicked "If you own all of Twitter or Facebook or what have you, you don't have to explain yourself. You don't even have to be transparent. You could secretly ban one party's candidate or all of its candidates, all of its nominees. Or you could just secretly turn down the reach of their stuff, turn up the reach of something else. The rest of us might not even find out about it until after the election."
Well imagine that. That couldn't possibly happen could it?
Who wants to explain this to him?
Self awareness anyone?
Meanwhile over in the potato patch…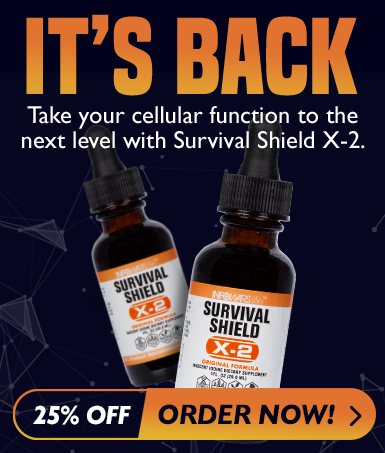 "If you get invited to something where there are no rules, where there is total freedom for everybody, do you actually want to go to that party or are you gonna decide to stay home?"
Please Brian, stay home. You're at risk of being chopped into freedom fries.
As Tucker Carlson noted, "The tyrants are grieving":
"Free speech is extremely important to civilization. Are you triggered by that?" Carlson asked, continuing "It's often hard to know who's on what side, so much lying. Who are the tyrants? They're anyone who is bothered by the idea that other people might get to talk. That is an unfailing test. It's 100 percent accurate. Would you allow people who disagree with you to talk? If you wouldn't, you were a tyrant and tonight the tyrants are grieving."
———————————————————————————————————————
ALERT! In the age of mass Silicon Valley censorship It is crucial that we stay in touch.
We need you to sign up for our free newsletter here.
Support our sponsor – Turbo Force – a supercharged boost of clean energy without the comedown.
Also, we urgently need your financial support here. ———————————————————————————————————————
Vous aimer cet article ? Partagez-le avec un ami !

*********************************

Vous pouvez lire l'article original ici

*********************************

Votre soutien est essentiel pour nous permettre de vous partager une information libre & indépendante.

À l'ère de la censure de masse, pour que nous restions en contact, j'ai besoin que vous vous inscriviez à ma newsletter gratuite ➡️ ICI

Nous avons besoin de financements pour garder notre site en vie et ils proviennent presque exclusivement de la publicité. N'hésitez pas à regarder les offres de nos annonceurs pour lesquels vous seriez intéressé ou nous envoyé votre contribution via Paypal.