Imposing a no-fly zone over Ukraine risks starting World War III against Russia, Senator Marco Rubio (R-Fla.) admitted.
The notorious neocon made the remarks Sunday on ABC's "This Week" explaining that near universal calls for a no-fly zone in Washington has become a "catchphrase" that no one truly understands.
"You know, look, a no-fly zone has become a catchphrase. I'm not sure people know what that means. That means flying 24 hours a day the willingness to engage Russian airplanes in the sky," Rubio told host George Stephanopoulos.
"That means you can't put those up there unless you're willing to knock out the anti-aircraft systems the Russians have deployed in Ukraine, Russia and Belarus. A no-fly zone means World War III."
Rubio went on to say that the U.S. has a range of military options to deploy in Ukraine without going as far as directly shooting down Russian aircraft, such as supplying Ukraine with more weaponry.
"I think there are a lot of things we can do to help Ukraine protect itself both from airstrikes and missile strikes," Rubio explained. "People need to understand what a no-fly zone means. It's not a rule you pass that everybody has to oblige by. It's the willingness to shoot down the aircraft of Russia which is the beginning of World War III."
The remarks are notable given the warhawk Rubio has fervently supported numerous disastrous military campaigns over the years, including U.S. involvement and regime changes in Syria, Iraq, Libya, and Afghanistan.
But unlike those nation-building conflicts in the Middle East, even Rubio appears to understand that Russia is a nuclear power with hardline national security interests.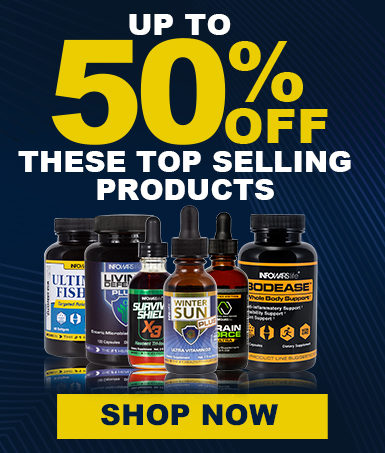 ---
Neocons Demand NATO Enter War in Ukraine as US Falters Under Inflation, Illegal Immigration
Vous aimer cet article ? Partagez-le avec un ami !

*********************************

Vous pouvez lire l'article original ici

*********************************

Votre soutien est essentiel pour nous permettre de vous partager une information libre & indépendante.

À l'ère de la censure de masse, pour que nous restions en contact, j'ai besoin que vous vous inscriviez à ma newsletter gratuite ➡️ ICI

Nous avons besoin de financements pour garder notre site en vie et ils proviennent presque exclusivement de la publicité. N'hésitez pas à regarder les offres de nos annonceurs pour lesquels vous seriez intéressé ou nous envoyé votre contribution via Paypal.