Energy industry heads have hit back at the Biden administration's efforts to blame them for rising prices, noting that it is a 'distraction' from the reality that Executive actions are really to blame for supply chain issues.
Following Jen Psaki's embarrassing attempts to deflect the energy crisis onto Russia and American oil companies who she claimed "need to drill more," American Exploration & Production Council CEO Anne Bradbury urged "That accusation is a complete red herring."
She continued, "It's really a distraction from the fact that this administration has paused leasing on federal lands, something that we're concerned about and something that we think needs to continue right away."
Speaking at the CERAWeek energy conference, Bradbury further noted that it takes a long time to explore and develop a federal lands lease, adding that the Biden administration is legally mandated to sell the leases.
"The fact is that industry is producing at a higher level on existing leases on federal lands than in the last 20 years and these leases take many years to explore, to develop and produce on," Bradbury added.
"The fact is that industry is producing at a higher level on existing leases on federal lands than in the last 20 years and these leases take many years to explore, to develop and produce on," Bradbury emphasised.
Watch: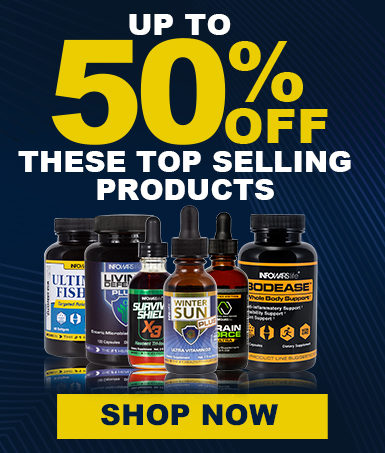 American Petroleum Institute (API) president and CEO Mike Sommers also noted that Psaki's claims represent "a fundamental misunderstanding as to how this process works."
"Once you lease land there is a whole process that you have to go through. First you have to actually discover whether actually there is oil and gas in that land. Second of all, you have to get a permit to actually develop that land," he asserted.
"Right now we actually are developing more leases than we have in two decades so the White House certainly doesn't have their facts straight on this," he further responded.
Energy Workforce and Technology Council CEO Leslie Beyer also hit back at Psaki, noting that "some permits are viable and some are not."
"The moratorium on leasing certainly adds an additional… block to American energy production, so that is the opposite of what we need to be doing right now," she said, adding "We need to stop the rhetoric that's anti-fossil fuel and we need some clarity just in the regulatory sense that this administration is behind domestic energy production."
Meanwhile, Joe Biden twice said Tuesday that Russia is to blame for gas prices being at record highs, even calling it "Putin's price hike" as he announced a ban on all imports of Russian oil:
He also again claimed that it isn't true that his own policies have affected the supply chain:
Biden repeated Psaki's deflections from yesterday, claiming that "In the United States, 90 percent of onshore oil production takes place on land that isn't owned by the federal government. And of the remaining 10 percent that occurs on federal land, the oil and gas industry has millions of acres leased. They have 9000 permits to drill now, they could be drilling right now, yesterday, last week, last year. They have 900 to drill onshore that are already approved."
"So let me be clear, let me be clear, they are not using them for production. Now, that's their decision. These are the facts. We should be honest about the facts," he added, again blaming oil companies.
In reality, oil companies are ramping up production in Texas and New Mexico.
Practically everything is to blame for the price hike, except Biden's own policies of course:
———————————————————————————————————————
ALERT! In the age of mass Silicon Valley censorship It is crucial that we stay in touch.
We need you to sign up for our free newsletter here.
Support our sponsor – Turbo Force – a supercharged boost of clean energy without the comedown.
Also, we urgently need your financial support here. ———————————————————————————————————————


Vous aimer cet article ? Partagez-le avec un ami !

*********************************

Vous pouvez lire l'article original ici

*********************************

Votre soutien est essentiel pour nous permettre de vous partager une information libre & indépendante.

À l'ère de la censure de masse, pour que nous restions en contact, j'ai besoin que vous vous inscriviez à ma newsletter gratuite ➡️ ICI

Nous avons besoin de financements pour garder notre site en vie et ils proviennent presque exclusivement de la publicité. N'hésitez pas à regarder les offres de nos annonceurs pour lesquels vous seriez intéressé ou nous envoyé votre contribution via Paypal.