Another video of a concerned parent speaking out against mask mandates at a school board meeting has gone viral, this time because a board member went ape at the man for taking off his own mask to speak.
The footage shows an official on the Glenbrook South School Board in Illinois, which has chosen to keep mask mandates in schools, yelling at a man for daring to approach the mic unmasked.
The parent asked the other board members "Is he in charge?" to which the official, named Joel Taub replied "Are you in charge? Are you in charge?" over and over again.
The parent responded "I'm speaking – it's public comment!" addressing the moderator and adding "you said at the beginning of the meeting that you would not be rude to people. We should remove him (Taub). This is rude."
When the moderator said the parent had two minutes to speak, an annoyed Taub said "This is not what you promised. You said that if they don't wear a mask they can't speak."
The parent hilariously responded by placing the mask on the top of his head and saying "I can wear the mask over my head if you want."
That triggered Taub into a complete meltdown and he yelled "You can wear your mask on your f*cking ba*ls. If you don't wear the f*cking mask then get the f*ck outta here!"
"Get him the f*ck outta the room if he can't put his f*cking mask on." Taub continued to yell as all hell broke loose.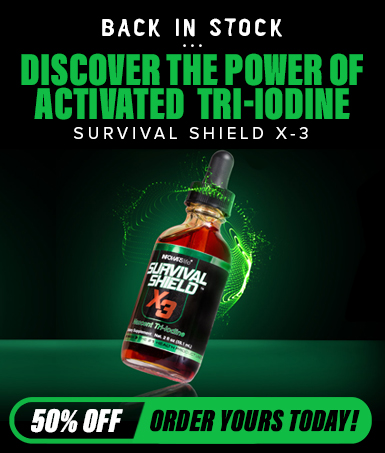 Watch:
Who seems like the unhinged person here?
As we have previous covered, parents at school board meetings across the country are expressing their concerns over unconstitutional mask mandates, with many being verbally shut down and even attacked for doing so.
———————————————————————————————————————
ALERT! In the age of mass Silicon Valley censorship It is crucial that we stay in touch.
We need you to sign up for our free newsletter here.
Support our sponsor – Turbo Force – a supercharged boost of clean energy without the comedown.
Also, we urgently need your financial support here. ———————————————————————————————————————
Vous aimer cet article ? Partagez-le avec un ami !

*********************************

Vous pouvez lire l'article original ici

*********************************

Votre soutien est essentiel pour nous permettre de vous partager une information libre & indépendante.

À l'ère de la censure de masse, pour que nous restions en contact, j'ai besoin que vous vous inscriviez à ma newsletter gratuite ➡️ ICI

Nous avons besoin de financements pour garder notre site en vie et ils proviennent presque exclusivement de la publicité. N'hésitez pas à regarder les offres de nos annonceurs pour lesquels vous seriez intéressé ou nous envoyé votre contribution via Paypal.