The Ukrainian government said they had detected "elevated levels of radiation" after claiming Russia deliberately attacked a nuclear plant, calling for NATO to impose a no fly zone, but IAEA officials later clarified that no leak had been detected.
The entire incident appears to possibly have been yet another contrived story given claims that the attack took place at a nearby location, along with assertions that the Ukrainians fired first.
During an "emotional" speech on Thursday night, Ukrainian president Volodymyr Zelensky claimed that Russian forces had deliberately attacked the Zaporizhzhia nuclear power plant in the city of Energodar in an attempt to cause a Chernobyl-style "global catastrophe."
"Right now, Russian tanks are firing upon nuclear units," Zelensky said. "These are tanks equipped with thermal imagers. That is, they know where they are shooting, they have been preparing for this!"
"I appeal to all Ukrainians, to all Europeans. To all people who know the word 'Chernobyl.' Who know how many grief and casualties the explosion at the nuclear power plant caused. It was a global catastrophe. Hundreds of thousands of people struggled with its consequences. Tens of thousands of people were evacuated. Russia wants to do it again. And already repeats. But six times more!"
"Europeans! Wake up, please! Speak to your politicians! Russian troops are firing upon the nuclear power plant in Ukraine. Zaporizhzhia nuclear power plant, the city of Energodar. There are six power units. Six! One power unit exploded in Chernobyl," Zelensky said.
"The Russian military must be stopped immediately! Shout to your politicians. Ukraine has 15 nuclear units. If there is an explosion, it is the end of everything. The end of Europe. This is the evacuation of Europe. Only immediate European action can stop Russian troops. Do not allow the death of Europe from the catastrophe at the nuclear power plant!"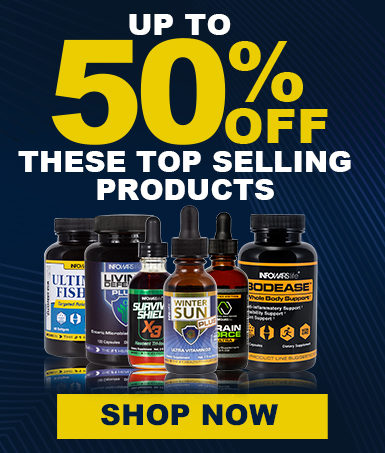 The Ukrainian government then claimed they had detected "elevated levels of radiation" around the plant and demanded a NATO no fly zone be imposed, something that would almost certainly cause World War III.
A government official tells The Associated Press elevated levels of radiation are being detected near the site of the Zaporizhzhia nuclear plant, which provides about 25% of the country's power generation.

— Meg Kinnard (@MegKinnardAP) March 4, 2022
Ukrainian Prime Minister Denys Shmyhal called on the West to close the skies over the country's nuclear plants as fighting intensified. "It is a question of the security of the whole world!" he said.

— Meg Kinnard (@MegKinnardAP) March 4, 2022
However, the International Atomic Energy Agency and the White House later confirmed that no nuclear leak had taken place.
#Ukraine regulator tells IAEA there has been no change reported in #radiation levels at the #Zaporizhzhia Nuclear Power Plant site.

— IAEA – International Atomic Energy Agency (@iaeaorg) March 4, 2022
Two White House officials say their latest information shows no indications of elevated levels of radiation at the Zaporizhzhia complex. The White House is continuing to monitor it closely following President Biden's call with Zelensky.

— Kaitlan Collins (@kaitlancollins) March 4, 2022
In addition, according to Ukraine's emergency service, the fire at the plant "was outside the station perimeter and one of the blocks at the station had been switched off."
A video from the scene also appears to show that a Ukrainian soldier actually shot "what appears to be an RPG," according to Clint Ehrlich.
This is video of what appears to be an RPG being fired from inside the #Zaporizhzhya plant.

Russian forces claim these RPG attacks are what forced them to return fire.

Their explanation seems plausible from the video. https://t.co/UqyxXu9Lj3

— Clint Ehrlich (@ClintEhrlich) March 4, 2022
He also pointed out that it was be pretty ludicrous for Russia to attack a nuclear plant when they are providing energy for the areas they occupy.
Russian forces in Ukraine are actively working to maintain services like water & electricity in the areas they occupy.

That doesn't make their invasion ethical.

But it puts the lie to claims they tried to sabotage a nuclear reactor.

— Clint Ehrlich (@ClintEhrlich) March 4, 2022
"Zelensky is a serial liar and a con man who is doing everything in his power to drag this war on and get as many Ukrainian civilians killed for propaganda purposes to try justify Western intervention," remarked Chris Menahan.
The Ukrainian President doesn't exactly have good form, having lied about what happened on Snake Island, as well as the 'attack' on a Holocaust memorial that never happened.
As we highlight in the video below, with there being so many massive war outrages that turn out to be completely false, it's no longer possible to trust anyone.
You'd think this would be a time where 'fact checkers' would be needed more than ever, but they seem to have gone AWOL.
———————————————————————————————————————
ALERT!
In the age of mass Silicon Valley censorship It is crucial that we stay in touch.
I need you to sign up for my free newsletter here.
Support my sponsor – Turbo Force – a supercharged boost of clean energy without the comedown.
Get early access, exclusive content and behinds the scenes stuff by following me on Locals.
———————————————————————————————————————


*********************************

Vous pouvez lire l'article original ici

*********************************

Votre soutien est essentiel pour nous permettre de vous partager une information libre & indépendante.

À l'ère de la censure de masse, pour que nous restions en contact, j'ai besoin que vous vous inscriviez à ma newsletter gratuite ➡️ ICI

Nous avons besoin de financements pour garder notre site en vie et ils proviennent presque exclusivement de la publicité. N'hésitez pas à regarder les offres de nos annonceurs pour lesquels vous seriez intéressé ou nous envoyé votre contribution via Paypal.