UFC president Dana White slammed doctors trying to get Joe Rogan banned from Spotify regarding his statements about using ivermectin and monoclonal antibodies to treat COVID-19.
During the UFC Vegas 46 post-fight presser on Saturday, White got into a debate with the media after he was asked about calls for Rogan to be censored for promoting alternative COVID treatments to the experimental injection.
"I made one phone call and was able to get it done," White said about obtaining monoclonal antibodies when he contracted COVID in December.
"Ever since I came out and said what I did, it's almost impossible now to get monoclonal antibodies. They're making it so you can't get them. Medicine that absolutely works, they're keeping from us."
"Ivermectin and monoclonal antibodies have been around for a long time," White continued. "[Joe Rogan]'s been talking about it, I've been talking about it. You can't get monoclonal antibodies to save your life now."
"It's one of the craziest things I've ever witnessed in my life. These aren't experimental drugs, a guy won a Nobel peace prize for it," he added, calling efforts to get Rogan censored "disgusting."
Yahoo Sports reporter Kevin Iole then interrupted to ask in bad faith if White was a doctor.
"No, but I took them and they worked for me, so why shouldn't I be able to take them again?" White asked him.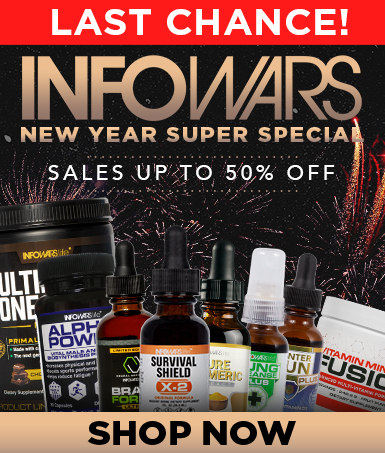 "You know what's scary? I bet I can get some f**king pain pills quicker than I could get monoclonal antibodies," White said. "They f**king hand out pain pills like they're Tic Tacs."
270 professors, nurses, students, doctors and others signed a letter to Spotify last week demanding the platform censor Rogan for spreading "predatory medical misinformation" about COVID treatment.
Watch White's full presser:
---
*********************************

Vous pouvez lire l'article original ici

*********************************

Votre soutien est essentiel pour nous permettre de vous partager une information libre & indépendante.

À l'ère de la censure de masse, pour que nous restions en contact, j'ai besoin que vous vous inscriviez à ma newsletter gratuite ➡️ ICI

Nous avons besoin de financements pour garder notre site en vie et ils proviennent presque exclusivement de la publicité. N'hésitez pas à regarder les offres de nos annonceurs pour lesquels vous seriez intéressé ou nous envoyé votre contribution via Paypal.