Two more hospital systems, the Cleveland Clinic and University Hospitals, have announced that they won't perform organ transplants unless both the donor and the patient have received the COVID-19 vaccination.
The revelation follows the news that Colorado's UCHealth denied a woman who was in stage five renal failure a kidney transplant because she refused to take the jab.
"Cleveland Clinic has recently developed safety protocols for solid organ transplantation that require COVID-19 vaccination to be an active transplant candidate or living donor," the hospital system said in a statement.
Patients on the organ transplant waiting list have until November 1st to get vaccinated. If they don't, the hospital will presumably just leave them to die.
How progressive.
The UH Transplant Institute released a similar statement, announcing that it "will begin requiring COVID vaccinations for its patient population."
In our collective dystopian near future, not only will you be mandated to be vaccinated to receive health care, your social credit score will be checked for wrongthink.
Criticized the Kamala Harris administration a little too vehemently on Facebook? Complained about this summer's climate change lockdown? Retweeted a Tucker Carlson segment about demographic replacement?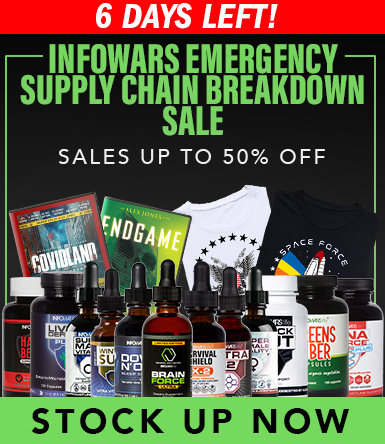 No health care for you. No organ transplant.
Enjoy death, racist.
This isn't a joke, hospitals in the UK are now actively denying health care to patients deemed "sexist," "homophobic" or "racist."
———————————————————————————————————————
ALERT!
In the age of mass Silicon Valley censorship It is crucial that we stay in touch.
I need you to sign up for my free newsletter here.
Support my sponsor – Turbo Force – a supercharged boost of clean energy without the comedown.
Get early access, exclusive content and behinds the scenes stuff by following me on Locals.
———————————————————————————————————————
*********************************

Vous pouvez lire l'article original ici

*********************************

Votre soutien est essentiel pour nous permettre de vous partager une information libre & indépendante.

À l'ère de la censure de masse, pour que nous restions en contact, j'ai besoin que vous vous inscriviez à ma newsletter gratuite ➡️ ICI

Nous avons besoin de financements pour garder notre site en vie et ils proviennent presque exclusivement de la publicité. N'hésitez pas à regarder les offres de nos annonceurs pour lesquels vous seriez intéressé ou nous envoyé votre contribution via Paypal.