Twitter has censored the obituary of an Oregon woman who passed away as a result of taking the COVID-19 injection.
"Exceptionally healthy" 37-year-old Jessica Wilson died unexpectedly "from COVID-19 Vaccine-Induced Thrombotic Thrombocytopenia (VITT) surrounded by her loving family," according to her obituary published in Oregon Live on Saturday.
"Jessica was an exceptionally healthy and vibrant 37-year-old young mother with no underlying health conditions," the obit added.
But Twitter labeled the obituary as "misleading" and disabled the 'like,' 'retweet' and comment functions.
Twitter is now censoring obituaries. https://t.co/1hmY1TtVms

— Sean Davis (@seanmdav) October 3, 2021
Thrombotic Thrombocytopenia is characterized as a rare disorder caused by blood clots in the small blood vessels in tandem with a low blood platelet count.
VITT has been reported in patients who received the AstraZeneca and Johnson & Johnson vaccines and was found more commonly in women.
Unfortunately, censoring COVID injection victims is nothing new for Big Tech.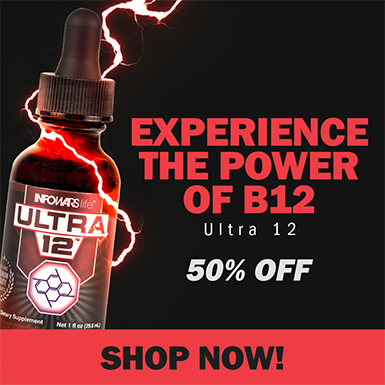 A few weeks ago, Facebook censored the posts of Ernest Ramirez, whose son died from heart inflammation as a result of taking the COVID shot.
Big Tech has also accelerated its censorship campaign against COVID vaccine "misinformation," i.e. any information about the injection not officially sanctioned by the federal government or corrupt globalist institutions like the World Health Organization.
Dr. Joseph Mercola, one of the anti-mRNA vaccine figures banned by YouTube last week, warned that the world has awakened to Big Tech's blatant censorship and is rising up to resist it.
"The world is becoming increasingly aware of the rampant corruption in the media, and are rising up against tyrannical governments and the pharmaceutical industry that are coordinating this assault on our freedom and civil rights," Mercola wrote.
"Independent media platforms that defend freedom of speech and the rights of Americans to speak out against the global tyranny will defeat the censorship extremists."
---
Twitter: @WhiteIsTheFury
Gab: @WhiteIsTheFury
Minds: @WhiteIsTheFury
Gettr: @WhiteIsTheFury
According to multiple studies, the fully vaccinated are at the highest risk of injury and death.


*********************************

Vous pouvez lire l'article original ici

*********************************

Votre soutien est essentiel pour nous permettre de vous partager une information libre & indépendante.

À l'ère de la censure de masse, pour que nous restions en contact, j'ai besoin que vous vous inscriviez à ma newsletter gratuite ➡️ ICI

Nous avons besoin de financements pour garder notre site en vie et ils proviennent presque exclusivement de la publicité. N'hésitez pas à regarder les offres de nos annonceurs pour lesquels vous seriez intéressé ou nous envoyé votre contribution via Paypal.