Appearing to be running out of ideas about what fresh salvo of sanctions to fire Russia's way, the EU has come up with the "ultimate addition" to the ongoing, often absurd, but undeniably harmful "war on disinformation."
And the solution is to start imposing sanctions on individuals or entities that the EU marks as guilty of spreading disinformation. The sanctions regime against accused purveyors of "disinformation" would include the usual: freezing of assets, travel bans, etc.
The idea to propose such a thing to EU's policymakers did not come from some obscure grouping of MEPs in the European Parliament, either, but from the organization's foreign policy chief, Josep Borrell himself.
"I will propose a new mechanism that will allow us to sanction those malign disinformation actors," Borrell said, according to Reuters. Borrell failed to mention when this proposal might be put before MEPs for a vote, but claimed that he was "not trying to define what was true or false in news."
So what could he possibly be trying to do? "Protect against manipulation of societies," the Spanish politician (un)helpfully explained. But how does one do that without first defining what is true or false in news?
So many questions.
It's hard to tell if this announcement of a "perfect storm" of sanctions and misinformation crusades converging together is just another way the EU is trying to keep busy – or if the crisis is seen as a good time to introduce something that would, in different times, be more likely to be perceived as an outrageous plan.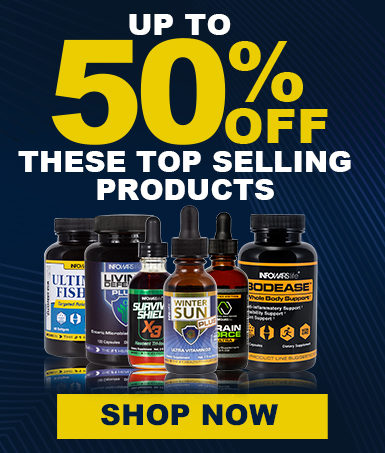 Needless to say, Borrell put the whole thing in the context of the Russia-Ukraine nightmare: in part to justify the very idea, and in part to justify the EU's recent decision to start banning several Russian news outlets for their affiliation with the state.
But this latest idea could have deeper and more lasting ramifications than any economic crisis.
As we've seen over the last couple of years with Covid information, a move like this would create a powerful tool that, defined vaguely, if at all, could be used any time a government wants to silence speech, promote censorship, and punish any opponent as "disseminator of disinformation."
*********************************

Vous pouvez lire l'article original ici

*********************************

Votre soutien est essentiel pour nous permettre de vous partager une information libre & indépendante.

À l'ère de la censure de masse, pour que nous restions en contact, j'ai besoin que vous vous inscriviez à ma newsletter gratuite ➡️ ICI

Nous avons besoin de financements pour garder notre site en vie et ils proviennent presque exclusivement de la publicité. N'hésitez pas à regarder les offres de nos annonceurs pour lesquels vous seriez intéressé ou nous envoyé votre contribution via Paypal.