Russian forces could use U.S.-backed biological research facilities to launch a bioweapon "false flag" if they gain control of them, warned State Department insider Victoria Nuland.
Nuland, the Under Secretary of State for Political Affairs, explained to the Senate Foreign Relation Committee on Tuesday that the federal government is working with the Ukraine government to prevent Russia from trying to gain control of the numerous Pentagon-funded biolabs in Ukraine.
"Ukraine has biological research facilities which in fact we are now quite concerned Russian forces may be seeking to gain control of, so we are working with the Ukrainians on how they can prevent any of those research materials from falling into the hands of Russian forces should they approach," Nuland admitted.
Once again – we've been told by #fakenews that there's no US #biolabs in #ukraine. Those were called "Russian propaganda" and "conspiracy theory". How come they suddenly exist and are discussed by house representatives, with hesitation yet openly? pic.twitter.com/pLlb2EMmXc

— Lukasz Raczylo 🐭 (@raczylo) March 8, 2022
Sen. Marco Rubio (R-Fla.) asked Nuland if she was aware of Russia putting out "propaganda" claiming they've uncovered a "plot by the Ukrainians to release biological weapons with NATO's coordination."
"If there's a biological or chemical weapon incident or attack inside of Ukraine, is there any doubt in your mind that 100 percent it would be the Russians that would be behind it?" Rubio asked.
Nuland responded, "There is no doubt in my mind."
"It is classic Russian technique to blame on the other guy what they are planning to do themselves," she added.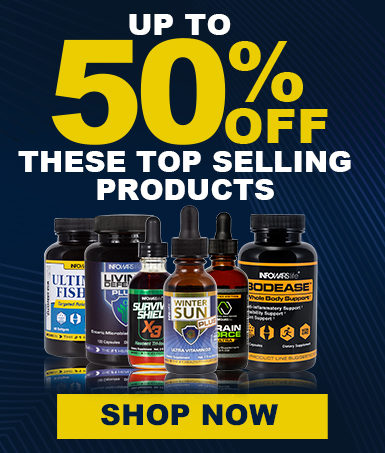 This further confirms the existence of these clandestine U.S.-backed facilities in Ukraine, which have been widely dismissed by the government and mainstream media as a "conspiracy theory."
As we reported, the official US embassy website recently REMOVED all evidence of bio-labs in Ukraine.
Additionally, the Russian government accused Ukraine of destroying evidence of these biolabs and their links to the U.S. Defense Department and transferred some of the research material out of Ukraine.
"Obviously, after the launch of the special military operations, Pentagon became afraid that secret biological experiments in Ukraine will be exposed," a Russian defense spokesman claimed.
"We will share the results of the analysis of the documents we have received in the near future. Some of them, in particular the Ukrainian health ministry's instruction to destroy pathogens and certificates of completion from the Kharkov and Poltava biolaboratories we are publishing right now."
Infowars also laid out the connection between the corrupt Biden family and Google to these clandestine biolabs in Ukraine.
This comes amid reports the Russian government has been targeting these biological research facilities in surgical airstrikes across Ukraine.
Alex Jones breaks down how a biological weapon release in Ukraine could be the source of the next deadly pandemic:
---
Twitter: @WhiteIsTheFury
Gab: @WhiteIsTheFury
Minds: @WhiteIsTheFury
Gettr: @WhiteIsTheFury


Vous aimer cet article ? Partagez-le avec un ami !

*********************************

Vous pouvez lire l'article original ici

*********************************

Votre soutien est essentiel pour nous permettre de vous partager une information libre & indépendante.

À l'ère de la censure de masse, pour que nous restions en contact, j'ai besoin que vous vous inscriviez à ma newsletter gratuite ➡️ ICI

Nous avons besoin de financements pour garder notre site en vie et ils proviennent presque exclusivement de la publicité. N'hésitez pas à regarder les offres de nos annonceurs pour lesquels vous seriez intéressé ou nous envoyé votre contribution via Paypal.