In the wake of Winsome Sears becoming the first black Lt. Governor of Virginia, critical race theory peddling leftists have had to shift their narrative, with two academics in particular arguing that conservatives who vote for black candidates are still racist.
In an op ed published by ABC News, Stanford University Assistant Professor Hakeem Jefferson and U Cal Professor Michael Tesle suggest that white conservatives only vote for black Republican candidates when it suits their partisan agenda.
The pair wrote that "supporting a Black candidate hardly precludes voters from harboring racist beliefs and motivations."
"Republicans are increasingly more likely than Democrats to hold prejudiced views of minorities, so Black Republicans like Sears often draw especially strong support from [W]hite Americans with otherwise anti-Black views simply because they draw most of their support from Republican voters," the piece continues.
The pair claim that "Sears's conservative politics don't threaten the racial hierarchy, and her candidacy provides cover for a party that's often antagonistic to racial minorities. For racially prejudiced [W]hites, the real question is what is there not to love about Black politicians like Sears?"
It continues, "To make sense of why racially prejudiced [W]hite Americans are willing to support some Black candidates, it is worth considering why they so strongly oppose Black Democrats in the first place," adding "Racially prejudiced [W]hite voters are not opposed to Black candidates simply because they are Black, but because they believe that most Black candidates will fight for 'those people' and not 'people like us.'"
The two also pointed to former presidential candidate Ben Carlson, claiming that his support among conservatives again doesn't mean those people are not racist.
"For many white GOP voters, anti-Black views don't seem to get in the way of supporting a Black Republican," they claim.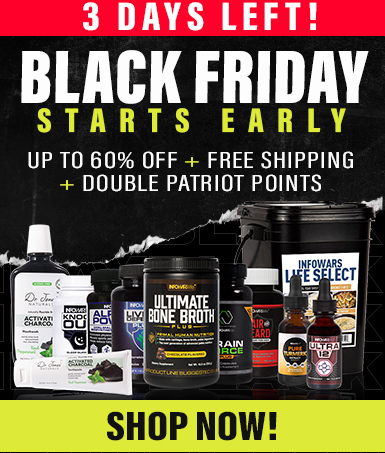 The backlash was swift:
———————————————————————————————————————
ALERT! In the age of mass Silicon Valley censorship It is crucial that we stay in touch.
We need you to sign up for our free newsletter here.
Support our sponsor – Turbo Force – a supercharged boost of clean energy without the comedown.
Also, we urgently need your financial support here. ———————————————————————————————————————


*********************************

Vous pouvez lire l'article original ici

*********************************

Votre soutien est essentiel pour nous permettre de vous partager une information libre & indépendante.

À l'ère de la censure de masse, pour que nous restions en contact, j'ai besoin que vous vous inscriviez à ma newsletter gratuite ➡️ ICI

Nous avons besoin de financements pour garder notre site en vie et ils proviennent presque exclusivement de la publicité. N'hésitez pas à regarder les offres de nos annonceurs pour lesquels vous seriez intéressé ou nous envoyé votre contribution via Paypal.