A secret plan for a "peacekeeping mission" involving 10,000 NATO troops from different countries entering Ukraine and imposing a limited no fly zone is allegedly being prepared by the Polish government.
Polish news outlet Onet reports that President of Poland Andrzej Duda is waiting on a green light from the White House to implement the proposal.
Created by the Polish Ministry of Defense, the plan would see 10,000 NATO troops formed of an international contingent sent to Ukraine to "protect humanitarian corridors" and enforce a no fly zone over them.
"It means setting up military units, at a distance from the frontlines, that would be tasked with defending humanitarian convoys with food and medicine and the ones allowing civilians to escape danger," the article states.
Of course, the official reason for sending the troops and the real reason could very well be somewhat different in nature.
According to ReMix News, "One of the scenarios includes implementing a no-fly zone over the largest of Ukraine's cities, which would mark a serious escalation and likely a direct conflict with Russia."
The plan is seemingly on hiatus because of a disagreement between President Duda and the Ministry of Defence with Law and Justice (PiS) leadership because Duda wants Washington's approval before going ahead.
According to the report, the White House will consider the plan before Thursday's NATO summit in Brussels before a decision is made.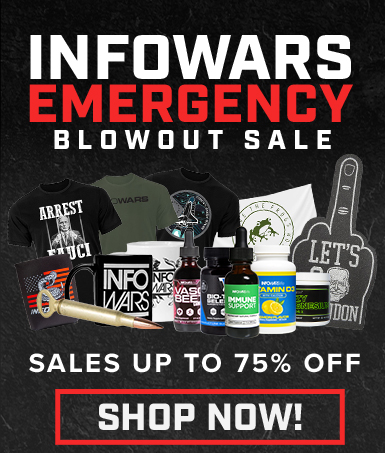 PiS head Jaroslaw Kaczynski previously visited Kiev, where he appealed to NATO powers to implement the "peace mission."
"I would like to appeal to conscience of the European leaders. I think that it is necessary to have a peace mission: NATO, possibly some wider international structure. But a mission that will be able to defend itself, which will operate on Ukrainian territory," said Kaczynski.
———————————————————————————————————————
ALERT!
In the age of mass Silicon Valley censorship It is crucial that we stay in touch.
I need you to sign up for my free newsletter here.
Support my sponsor – Turbo Force – a supercharged boost of clean energy without the comedown.
Get early access, exclusive content and behinds the scenes stuff by following me on Locals.
———————————————————————————————————————
Vous aimer cet article ? Partagez-le avec un ami !

*********************************

Vous pouvez lire l'article original ici

*********************************

Votre soutien est essentiel pour nous permettre de vous partager une information libre & indépendante.

À l'ère de la censure de masse, pour que nous restions en contact, j'ai besoin que vous vous inscriviez à ma newsletter gratuite ➡️ ICI

Nous avons besoin de financements pour garder notre site en vie et ils proviennent presque exclusivement de la publicité. N'hésitez pas à regarder les offres de nos annonceurs pour lesquels vous seriez intéressé ou nous envoyé votre contribution via Paypal.