Following its arrests of anti-war demonstrators and crackdown of independent media outlets, the Kremlin has now blocked access to Facebook and Twitter.
The Russian telecommunications regulator, Roskomnadzor, announced that the decision to block the Facebook platform was based on the company's "discrimination" against Russian media.
Roskomnadzor said there were at least 26 cases of discrimination against Russian media since October 2020.
Facebook and Instagram had blocked RT (Russia Today) and Sputnik from their platforms in the EU this week and did the same with the UK on Friday. Russia's blocking of Facebook and Twitter is being seen as a retaliation, as well as a way to remove the influence of Western news.
Nick Clegg, President of Global Affairs for Meta, Facebook's parent company, said in a statement on Twitter: "Soon, millions of ordinary Russians will find themselves cut off from reliable information, deprived of their everyday ways of connecting with family and friends and silenced from speaking out. We will continue to do everything we can to restore our services so they remain available to people to safely and securely express themselves and organize for action."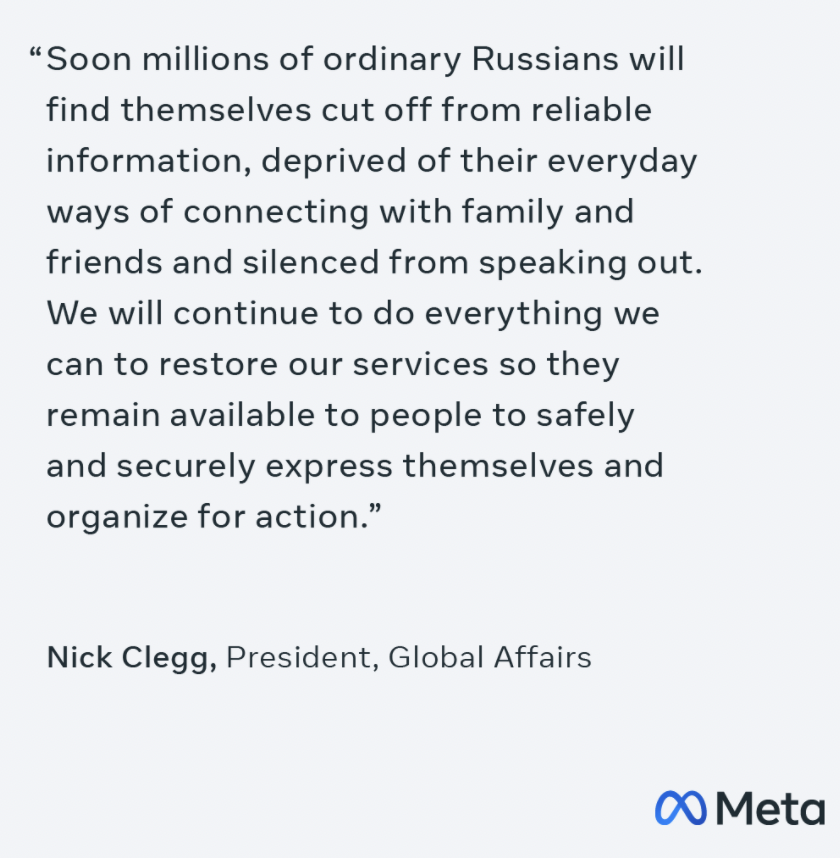 Meta released a further statement announcing that, "…due to the difficulties of operating in Russia at this time, ads targeting people in Russia will be paused, and advertisers within Russia will no longer be able to create or run ads anywhere in the world, including within Russia."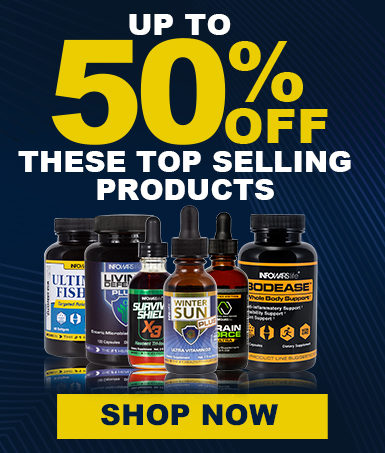 Vous aimer cet article ? Partagez-le avec un ami !

*********************************

Vous pouvez lire l'article original ici

*********************************

Votre soutien est essentiel pour nous permettre de vous partager une information libre & indépendante.

À l'ère de la censure de masse, pour que nous restions en contact, j'ai besoin que vous vous inscriviez à ma newsletter gratuite ➡️ ICI

Nous avons besoin de financements pour garder notre site en vie et ils proviennent presque exclusivement de la publicité. N'hésitez pas à regarder les offres de nos annonceurs pour lesquels vous seriez intéressé ou nous envoyé votre contribution via Paypal.