Reuters reports that Southwest Airlines has announced that it will introduce COVID vaccine mandates for all its employees by early December, in order to 'comply' with the federal mandate set out by the Biden administration.
"Southwest Airlines must join our industry peers in complying with the federal government's COVID-19 vaccination directive," said Southwest CEO Gary Kelly, further noting that in order "to continue employment with the airline," employees must submit to the mandate.
Reuters notes that an internal memo to staff instructs them to submit their vaccination status with relevant documentation by Nov. 24, advising workers "If you're not yet fully vaccinated, plan accordingly to meet the deadline."
The mandate, which covers federal contractors as well as those directly employed by the government, will also be followed by American Airlines, according to a statement by the company last week.
In a letter to employees, Chairman and CEO Doug Parker and President Robert Isom wrote "While we are still working through the details of the federal requirements, it is clear that team members who choose to remain unvaccinated will not be able to work at American Airlines."
One American Airlines employee spoke out against the move Monday, vowing to "go down fighting," against the measure.
"We kind of seen it coming down the pipe," customer service agent Ryan Wellington told reporters, adding "We just thought that by this time when it came to our turn that the government would change their outlook on it but we're kind of naive to think that would be the thing."
"We have the freedom to not put things into our body that we don't want so we kind of expected more of a boisterous opposition from our upper management on our behalf, but obviously their hands are kind of tied because this is a federal thing and not an American Airlines thing," Wellington further noted.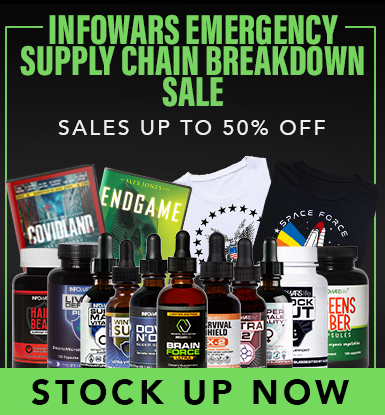 "I know what I believe in," he continued, urging "I trust my science which is my anatomy, my immune system. I trust the information that has been given to us because even though COVID is something we've been dealing with for almost two years now, we have shown that a large majority of the demographics can push through without having these types of mandates."
Watch:
Back in August, United Airlines became the first to announce it would mandate vaccines, with CEO Scott Kirby and President Brett Hart noting "We know some of you will disagree with this decision to require the vaccine for all United employees, but, we have no greater responsibility to you and your colleagues than to ensure your safety when you're at work, and the facts are crystal clear: everyone is safer when everyone is vaccinated."
JetBlue Airways and Alaska Airlines have also recently informed their workforce that they will be required to get the vaccine.
As we noted yesterday, Anthony Fauci brazenly declared this past weekend that people are going to have to abandon the notion that they have a right to say no to the jabs, arguing that giving up control of what is injected into ones body is 'for the greater good of society'.
———————————————————————————————————————
ALERT! In the age of mass Silicon Valley censorship It is crucial that we stay in touch.
We need you to sign up for our free newsletter here.
Support our sponsor – Turbo Force – a supercharged boost of clean energy without the comedown.
Also, we urgently need your financial support here. ———————————————————————————————————————
*********************************

Vous pouvez lire l'article original ici

*********************************

Votre soutien est essentiel pour nous permettre de vous partager une information libre & indépendante.

À l'ère de la censure de masse, pour que nous restions en contact, j'ai besoin que vous vous inscriviez à ma newsletter gratuite ➡️ ICI

Nous avons besoin de financements pour garder notre site en vie et ils proviennent presque exclusivement de la publicité. N'hésitez pas à regarder les offres de nos annonceurs pour lesquels vous seriez intéressé ou nous envoyé votre contribution via Paypal.