On the first anniversary of the January 6 Capitol protests, Rep. Andy Biggs (R-AZ) blasted the Democrats' "one-sided and misleading narrative" of the event, deeming it "more detrimental to our republic than the day itself."
In a statement released on Thursday, Arizona Republican Congressman Andy Biggs condemned political violence while blasting the false narrative put forward by Democrats concerning what took place.
"I condemn political violence, as I always have, including violence that took place on January 6, 2021," he began. "Any act or speech that impedes constructive debate on the important issues facing our nation is a waste."
"But the Democrats' and the media's one-sided and misleading narrative about the events, causes, and implications of that day are more detrimental to our republic than the day itself," he added.
Darren J. Beattie of https://revolver.news joins guest host Owen Shroyer on The Alex Jones Show to break down how the engineered Jan 6 false flag is being used to implement a new Patriot Act targeting American patriots who stand against the authoritarian establishment.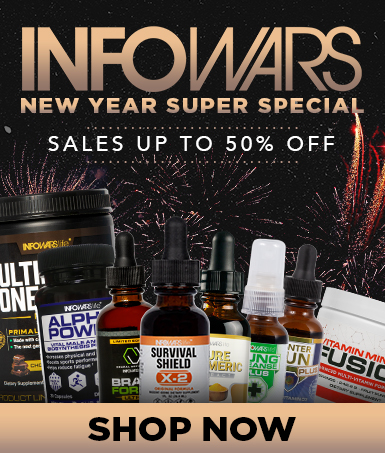 *********************************

Vous pouvez lire l'article original ici

*********************************

Votre soutien est essentiel pour nous permettre de vous partager une information libre & indépendante.

À l'ère de la censure de masse, pour que nous restions en contact, j'ai besoin que vous vous inscriviez à ma newsletter gratuite ➡️ ICI

Nous avons besoin de financements pour garder notre site en vie et ils proviennent presque exclusivement de la publicité. N'hésitez pas à regarder les offres de nos annonceurs pour lesquels vous seriez intéressé ou nous envoyé votre contribution via Paypal.