A shocking outbreak of hepatitis cases in children may have been caused by lockdowns and social distancing, which served to weaken immune systems, according to health experts.
The global surge has so far impacted 12 different countries, with 169 cases of "acute hepatitis of unknown origin" detected since last October, the WHO announced.
Most of the cases have occurred in children under the age of 5, with 17 requiring critical liver transplants and one youngster dying.
"Officials probing the outbreak in Britain said a lack of exposure to common infections during their 'formative' years may have left more children than usual vulnerable to the deadly liver disease," reports the Daily Mail.
"Many experts warned during the pandemic that locking down children, despite their low risk of severe Covid, could weaken their immunity against other illnesses, as well as hamper their education and long-term health."
Most of the cases in the UK have been linked to adenoviruses, which cause the common cold, but this can develop into hepatitis if a weakened immune system is unable to fight it off.
"I think it is likely that children mixing in kindergartens and schools have lower immunity to seasonal adenoviruses than in previous years because of restrictions," said Professor Simon Taylor-Robinson.
"This means they could be more at risk of developing hepatitis because their immune response is weaker to the virus," he added.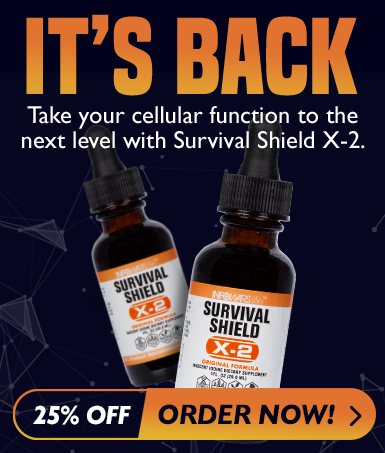 The long term consequences of lockdowns are still being felt, with people dying from missed cancer screenings, hospital appointment waiting lists elongating, and a whole generation of children struggling with cognitive development and speech disorders.
The impact of missed schooling, as well as depression, isolation and other factors exacerbated by lockdown will also continue to have negative knock-on effects for years to come.
As we previously highlighted, a major study by Johns Hopkins University concluded that global lockdowns have had a much more detrimental impact on society than they have produced any benefit, with researchers urging that they "are ill-founded and should be rejected as a pandemic policy instrument."
Everyone who thought they were on the 'right side of history' by choosing to support lockdowns, and call for the silencing and deplatforming of those who spoke out, now find themselves very much on the wrong side of history.
———————————————————————————————————————
ALERT!
In the age of mass Silicon Valley censorship It is crucial that we stay in touch.
I need you to sign up for my free newsletter here.
Support my sponsor – Turbo Force – a supercharged boost of clean energy without the comedown.
Get early access, exclusive content and behinds the scenes stuff by following me on Locals.
———————————————————————————————————————
Vous aimer cet article ? Partagez-le avec un ami !

*********************************

Vous pouvez lire l'article original ici

*********************************

Votre soutien est essentiel pour nous permettre de vous partager une information libre & indépendante.

À l'ère de la censure de masse, pour que nous restions en contact, j'ai besoin que vous vous inscriviez à ma newsletter gratuite ➡️ ICI

Nous avons besoin de financements pour garder notre site en vie et ils proviennent presque exclusivement de la publicité. N'hésitez pas à regarder les offres de nos annonceurs pour lesquels vous seriez intéressé ou nous envoyé votre contribution via Paypal.