The New York Times and FX announced the release of a collaborative documentary about Elon Musk on the heels of a confirmed buyout of Twitter by the billionaire on Monday.
The film, called "Elon Musk's Crash Course", is an exposé into Musk's electric car company Tesla that will premiere on May 20 on FX and Hulu.
From Variety:
Featuring the reporting from Cade Metz and Neal Boudette of The New York Times, the film will dive into how Tesla's Autopilot program has resulted in several deaths that Musk and the company has yet to publicly acknowledge, and details Musk's efforts to kill government investigations into the incidents. Several former Tesla employees will be featured in the documentary, speaking out against Musk for the first time.
The announcement comes amid the news that Twitter has accepted Musk's buyout offer of $43 billion to take the social media platform private as part of Musk's wider effort to restore free speech.
What impeccable timing!
The left has been in total meltdown over the prospect of the Tesla CEO buying Twitter for fear that the pro-free speech billionaire will restore the accounts of former President Donald Trump and Infowars founder Alex Jones.
"The only thing worse than Twitter re-platforming the likes of Donald Trump and Alex Jones — as well as reversing course in dealing with disinformation and extremists — is the perverse pressure it'll create on other major social media platforms, effectively igniting a race to the bottom," said Media Matters for America president Angelo Carusone on Monday.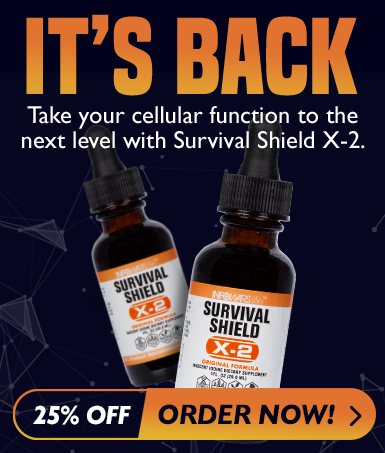 The details of Twitter's deal with Musk will be announced after the market close on Monday.
---
Twitter: @WhiteIsTheFury
Gab: @WhiteIsTheFury
Minds: @WhiteIsTheFury
Gettr: @WhiteIsTheFury
Vous aimer cet article ? Partagez-le avec un ami !

*********************************

Vous pouvez lire l'article original ici

*********************************

Votre soutien est essentiel pour nous permettre de vous partager une information libre & indépendante.

À l'ère de la censure de masse, pour que nous restions en contact, j'ai besoin que vous vous inscriviez à ma newsletter gratuite ➡️ ICI

Nous avons besoin de financements pour garder notre site en vie et ils proviennent presque exclusivement de la publicité. N'hésitez pas à regarder les offres de nos annonceurs pour lesquels vous seriez intéressé ou nous envoyé votre contribution via Paypal.