A letter sent to Joe Biden by the National School Boards Association (NSBA) is requesting that parents who are upset about mask and vaccine mandates be deemed domestic terrorists.
The paranoid educators think school board meetings need protection from "DOJ and Homeland Security departments as well as the FBI."
The letter reads, "NSBA specifically solicits the expertise and resources of the U.S. Department of Justice, Federal Bureau of Investigation (FBI), U.S. Department of Homeland Security, U.S. Secret Service, and its National Threat Assessment Center3 regarding the level of risk to public schoolchildren, educators, board members, and facilities/campuses."
Mainstream media outlets like CNN are favorably covering the group's request, saying there is an increasing number of threats against school board members across the country.
"America's public schools and its education leaders are under an immediate threat," the group's president Viola Garcia said.
In its letter to Biden, the school board group specifically asked the administration to punish parents under "the PATRIOT Act in regards to domestic terrorism."
NSBA told the Biden administration there are "extremist hate organizations showing up at school board meetings."
According to NPR, "These protests are being coordinated by national groups such as Let Them Breathe. Turning Point USA, a group closely aligned with former President Donald Trump, maintains a website called School Board Watchlist, which includes the names and photos of members of school boards around the country who have adopted mask mandates or anti-racist curricula. The group maintains a similar website targeting professors for liberal views that has been linked to several incidents of harassment."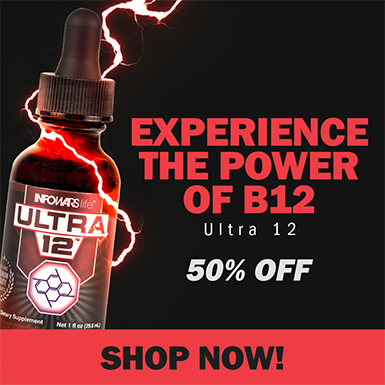 One thing is certain, parents, teachers, school administrators and even children are extremely upset with school boards around the nation for their draconian masking policies among other Covid-related regulations.
In places like Texas, school boards have disobeyed state law and Governor's orders banning mask mandates.
In California, Governor Gavin Newsom announced Friday the state will be forcing all public and private school students K-12 to get a Covid vaccine.
For more information about why parents are so upset with schools across America, see just a small sample of related Infowars articles below:
---
---
---
---
*********************************

Vous pouvez lire l'article original ici

*********************************

Votre soutien est essentiel pour nous permettre de vous partager une information libre & indépendante.

À l'ère de la censure de masse, pour que nous restions en contact, j'ai besoin que vous vous inscriviez à ma newsletter gratuite ➡️ ICI

Nous avons besoin de financements pour garder notre site en vie et ils proviennent presque exclusivement de la publicité. N'hésitez pas à regarder les offres de nos annonceurs pour lesquels vous seriez intéressé ou nous envoyé votre contribution via Paypal.