Russian Foreign Minister Sergey Lavrov responded to a Polish plan to send 10,000 NATO 'peacekeeping' troops into Ukraine by warning that this would trigger a "direct clash" between Russia and NATO.
The comments were in response to a proposal we highlighted yesterday that would see the 'peackeeping' force establish protection for humanitarian corridors with a 'limited' no fly zone.
The danger being of course that a 'limited' no fly zone could soon extend to a full no fly zone that would likely trigger World War III.
According to reports, Polish President Andrzej Duda is waiting on a green light from the White House, which some suspect may never come, before the plan can be enacted.
Russian FM Lavrov reacted sternly to the idea, basically threatening war if it is imposed.
"Our Polish colleagues have already stated that there will be a NATO summit now, and peacekeepers should be deployed. I hope they understand what is at stake. This will be a direct clash between the Russian and NATO armed forces, which everyone not only wanted to avoid but said that it should never take place in principle," he said.
Lavrov claimed that the plan was just a ruse for Warsaw to establish a foothold in the large western Ukrainian city of Lvov.
"Why not, they had such thoughts, and not only thoughts, this occurred in the past," he said.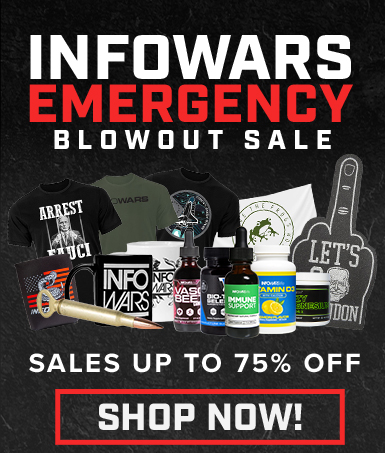 Lavrov also warned against Baltic states sending their "little battalions" to fight Russian troops in Ukraine.
Both the United States and the United KIngdom have consistently rejected the idea of a no fly zone, despite President Zelensky and many in the legacy media relentlessly lobbying for it.
———————————————————————————————————————
ALERT!
In the age of mass Silicon Valley censorship It is crucial that we stay in touch.
I need you to sign up for my free newsletter here.
Support my sponsor – Turbo Force – a supercharged boost of clean energy without the comedown.
Get early access, exclusive content and behinds the scenes stuff by following me on Locals.
———————————————————————————————————————
Vous aimer cet article ? Partagez-le avec un ami !

*********************************

Vous pouvez lire l'article original ici

*********************************

Votre soutien est essentiel pour nous permettre de vous partager une information libre & indépendante.

À l'ère de la censure de masse, pour que nous restions en contact, j'ai besoin que vous vous inscriviez à ma newsletter gratuite ➡️ ICI

Nous avons besoin de financements pour garder notre site en vie et ils proviennent presque exclusivement de la publicité. N'hésitez pas à regarder les offres de nos annonceurs pour lesquels vous seriez intéressé ou nous envoyé votre contribution via Paypal.