Kyle Rittenhouse met with President Donald Trump at the former president's Mar-a-Lago property after the teenager's acquittal last week. Trump revealed that he had met with Rittenhouse during an interview with Sean Hannity on Tuesday night.
"Kyle I got to know him a little bit. He called. He wanted to know if he could come over and say hello because he was a fan unlike the other guy," President Donald Trump told Hannity. The 45th President was photographed with the 18-year-old in a photo subsequently uploaded to Twitter last night.
Trump said Rittenhouse visited the property with his mother, Wendy Rittenhouse. The former president took issue with the prosecution's handling of the case and believes charges should never have been brought forward. "He should never have been put through that," Trump said in reference to the trial. "That was prosecutorial misconduct."
Trump previously defended Rittenhouse immediately following the shootings in August, 2020. During a heated press conference, journalists described Rittenhouse as a "vigilante" and asked for the president's thoughts on the matter.
One reporter asked if he would "condemn" Rittenhouse and disavow the teenager as one of his supporters, even though Rittenhouse was not old enough to vote at the time. "That was an interesting situation, you saw the same tape as I saw, and he was trying to get away from them, I guess. It looks like," said President Trump. "And he fell, and then they very violently attacked him, and it was something that we're looking at right now and it's under investigation."
Then-candidate Biden slandered Rittenhouse as a "white supremacist" around the same time Trump shared his thoughts. Biden told Anderson Cooper that the teenager belonged to a "white supremacist militia operating out of Illinois" during an interview.
He again falsely labelled Rittenhouse a white supremacist during a video montage played during a presidential debate. Despite the possibility of defamation lawsuits, the White House has refused to apologize or backtrack from Biden's comments. The president added that he was "angry and concerned" in a statement released shortly after the trial ended.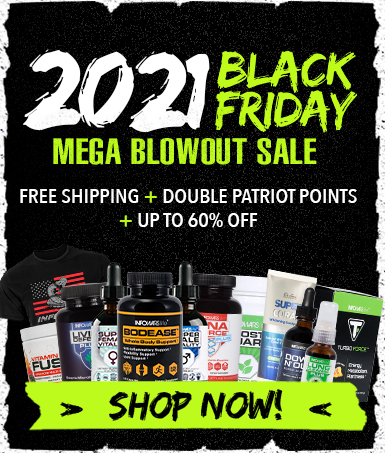 Rittenhouse spoke about Biden's slander during an interview with Tucker Carlson, which was his first media appearance since the verdict was read. "It's actual malice, he's defaming my character," Rittenhouse told Carlson. "I'm not a racist person, I support the BLM movement, I support people peacefully demonstrating, and I believe there needs to be change."


*********************************

Vous pouvez lire l'article original ici

*********************************

Votre soutien est essentiel pour nous permettre de vous partager une information libre & indépendante.

À l'ère de la censure de masse, pour que nous restions en contact, j'ai besoin que vous vous inscriviez à ma newsletter gratuite ➡️ ICI

Nous avons besoin de financements pour garder notre site en vie et ils proviennent presque exclusivement de la publicité. N'hésitez pas à regarder les offres de nos annonceurs pour lesquels vous seriez intéressé ou nous envoyé votre contribution via Paypal.