A federal judge called out the Department of Justice's harsh treatment of the January 6 protesters, claiming the agency hasn't been "even-handed" compared to how it handled the nationwide 2020 riots following the death of George Floyd.
District Judge Trevor McFadden said Friday that he believes the Justice Department is demonstrating a two-tiered approach to law enforcement: preferential treatment for Black Lives Matter rioters but harsh treatment for the largely nonviolent J6 protesters.
"The US Attorney's Office would have more credibility if it was even-handed in its concern about riots and mobs in the city," McFadden said at a sentencing hearing for one of the Capitol rioters, citing complaints DC Mayor Muriel Bowser made in 2020 that the DOJ was reluctant to charge BLM rioters in the city.
McFadden brought up the BLM riots while sentencing Danielle Doyle, a former employee of the Oklahoma City Thunder basketball team, for protesting at the Capitol.
"You were acting like those looters and rioters who attacked our city last year," McFadden told her.
"…You participated in a shameful event, a national embarrassment that, like last year's riots, made us feel less safe and less confident that our country could be governed by democratic values and not mob rule."
The Associated Press attempted to refute McFadden's argument, claiming hundreds of BLM rioters were given "substantial" sentences.
"The Associated Press analyzed more than 300 criminal cases stemming from the protests incited by Floyd's murder, showing that many leftist rioters had received substantial sentences, rebutting the argument that pro-Trump defendants were treated more harshly than Black Lives Matter protesters," AP reported.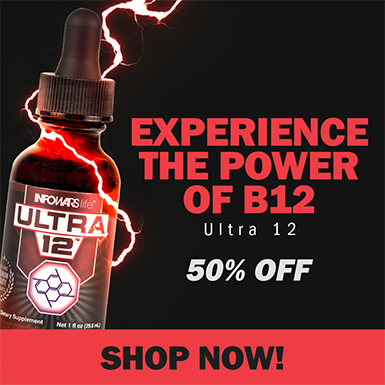 But AP failed to mention that hundreds more BLM rioters who were arrested had their charges dropped completely.
Additionally, none of them were subjected to solitary confinement or other heavy-handed punitive measures by the DOJ like the J6 protesters have been.
---
Owen Shroyer guest hosts The Alex Jones Show to break down the Jan 6th show trial that is being used to weaponize the justice department against those that would stand up to and oppose the globalist establishment.
*********************************

Vous pouvez lire l'article original ici

*********************************

Votre soutien est essentiel pour nous permettre de vous partager une information libre & indépendante.

À l'ère de la censure de masse, pour que nous restions en contact, j'ai besoin que vous vous inscriviez à ma newsletter gratuite ➡️ ICI

Nous avons besoin de financements pour garder notre site en vie et ils proviennent presque exclusivement de la publicité. N'hésitez pas à regarder les offres de nos annonceurs pour lesquels vous seriez intéressé ou nous envoyé votre contribution via Paypal.