President Joe Biden has sought to motivate Democrats on Capitol Hill to vote for his multi-trillion-dollar spending bills by warning them that if the bills fail, those who supported the Capitol riot on January 6 will celebrate a political victory.
One bill is a bipartisan $1.2 trillion "infrastructure" bill (most of which is not traditional infrastructure). The other is a $3.5 trillion catch-all spending bill that includes Democrats' most radical priorities, and which Biden has recently linked to his "Build Back Better" policy agenda. It can only pass the Senate through the so-called "reconciliation" process, which has been abused by recent Democratic administrations to evade the Senate's filibuster rule.
Biden, who recently appointed an alleged domestic terrorist to his Cabinet with the conformation of Tracy Stone-Manning to lead the Bureau of Land Management on Thursday, referred to the January 6 riot in private meetings with Democrats.
The Associated Press reported:
In his private talks with legislators, Biden has suggested a Democratic defeat on the current bills would be a gift to Republicans, empowering a party that he has judged a threat to democracy itself. Defeat, he has warned, would embolden the same forces who tacitly blessed the origins of the Jan. 6th insurrection and are now balking at helping to lift the national debt ceiling to avoid a government default.
Another piece of the US anti-Ivermectin puzzle may have emerged. On Monday, Pfizer announced that it's launching an accelerated Phase 2/3 trial for a COVID prophylactic pill designed to ward off COVID in those may have come in contact with the disease. Read more here: https:/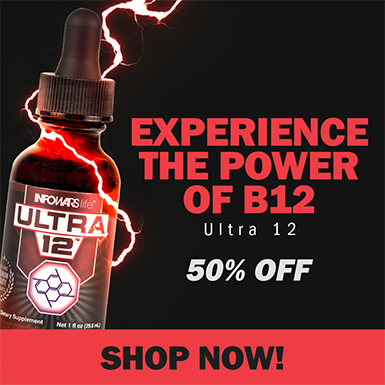 *********************************

Vous pouvez lire l'article original ici

*********************************

Votre soutien est essentiel pour nous permettre de vous partager une information libre & indépendante.

À l'ère de la censure de masse, pour que nous restions en contact, j'ai besoin que vous vous inscriviez à ma newsletter gratuite ➡️ ICI

Nous avons besoin de financements pour garder notre site en vie et ils proviennent presque exclusivement de la publicité. N'hésitez pas à regarder les offres de nos annonceurs pour lesquels vous seriez intéressé ou nous envoyé votre contribution via Paypal.