It is with profound sadness that we announce the passing of occult researcher and illuminati expert Jordan Maxwell, a longtime friend of Infowars and the Alex Jones Show
Maxwell, a preeminent researcher and independent scholar in the field of the occult, secret societies and their symbols, passed on Thursday, March 24.
Its with great appreciation and a heavy heart to say that one of the great's of all time Jordan Maxwell has departed the physical plane.

Truly a giant in the study of the fields of religion, symbology, pattern recognition, law, secret societies and the occult.

Godspeed brother! pic.twitter.com/cJuvsU0zx8

— Jordan Maxwell (@JordanMaxwell40) March 24, 2022
The accomplished author, lecturer and radio host frequently discussed how the global elite use language, symbols and other systems of control to keep humanity from true prosperity. He also attempted to expose and make others aware of the false reality we're living in.
Jordan Maxwell and the NWO🤔🤔 pic.twitter.com/LGRRFh7tYB

— MASS FORMATION PSYCHOSIS (@CapeTownTruths) March 24, 2022
Rest In Peace Jordan Maxwell dear friend. I will continue your work on Earth. You changed my life single handidly. I will get our work to the masses with my books and one day TV series. Rest easy pic.twitter.com/M3PX1Sgi4X

— Micah Dank (@RealMisterDank) March 24, 2022
Check out an interview Alex conducted with Maxwell nearly 10 years ago.
1/5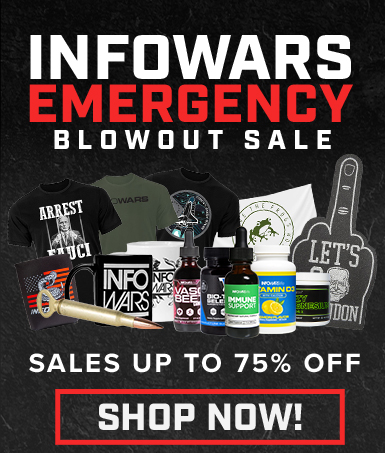 2/5
3/5
4/5
5/5
And, here's a more recent interview from 2017:
---


Vous aimer cet article ? Partagez-le avec un ami !

*********************************

Vous pouvez lire l'article original ici

*********************************

Votre soutien est essentiel pour nous permettre de vous partager une information libre & indépendante.

À l'ère de la censure de masse, pour que nous restions en contact, j'ai besoin que vous vous inscriviez à ma newsletter gratuite ➡️ ICI

Nous avons besoin de financements pour garder notre site en vie et ils proviennent presque exclusivement de la publicité. N'hésitez pas à regarder les offres de nos annonceurs pour lesquels vous seriez intéressé ou nous envoyé votre contribution via Paypal.