With its width currently estimated at about 93 miles (150 kilometres), the comet is approximately seven times bigger than one of Mars' moons.
A humongous space object that emerged from somewhere in space is slowly but surely making its way towards the core of our solar system, though luckily it's not expected to actually reach the vicinity of Earth.
The space rock, known as the Bernardinelli-Bernstein Comet and officially designated C/2014 UN271, is expected to make its closest approach to our planet in 2031 when it's expected to "brush" Saturn's orbit, Newsweek notes.
As the outlet points out, while the average diameter of comets is about six miles (10km), the Bernardinelli-Bernstein is estimated to be 93 miles (150 kilometres) wide, making it one of the largest comets ever discovered, around seven times bigger than Phobos, one of the moons of Mars.
Reading @phbernardinelli's tweets this morning I was trying to get my head around just how big Comet Bernardinelli-Bernstein (aka C/2014 UN271) is.

So here's a graphic I've just made to show an (edited) @NOIRLabAstro illo of it in comparison to some other Solar System objects. pic.twitter.com/sx9MWkavxv

— Will Gater (@willgater) September 22, 2021
Originally spotted in 2014 by astronomers Pedro Bernardinelli and Gary Bernstein (hence its name) who used images from the Dark Energy Survey, C/2014 UN271 was only confirmed as a new discovery in June 2021 by the Minor Planet Centre in Cambridge, Massachusetts.
The comet supposedly hails from the collection of icy bodies on the outskirts of our solar system, known as the Oort cloud.
---
Texas Judge Crucifies First Amendment In Alex Jones / Sandy Hook Case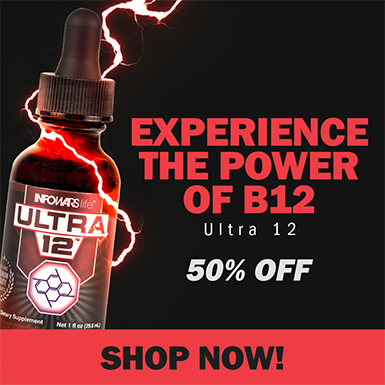 *********************************

Vous pouvez lire l'article original ici

*********************************

Votre soutien est essentiel pour nous permettre de vous partager une information libre & indépendante.

À l'ère de la censure de masse, pour que nous restions en contact, j'ai besoin que vous vous inscriviez à ma newsletter gratuite ➡️ ICI

Nous avons besoin de financements pour garder notre site en vie et ils proviennent presque exclusivement de la publicité. N'hésitez pas à regarder les offres de nos annonceurs pour lesquels vous seriez intéressé ou nous envoyé votre contribution via Paypal.