Former First Lady Melania Trump in a Fox News interview lamented the "heartbreaking" baby formula shortage brought on by the Biden administration's failed leadership.
"It's heartbreaking to see that they are struggling and the food is not available for children in 21st century in United States of America," said Trump on "Fox & Friends."
"I think it's sad to see what's going on, if you really look deeply into it. I think a lot of people are struggling and suffering, and what is going on around the world as well, so it's very sad to see and I hope it changes fast," she said.
When asked by host Pete Hegseth why the baby shortage was occurring in America, Trump lobbed a shot at Joe Biden, answering: "Leadership."
Hegseth said, "Leadership, or lack thereof," to which Trump responded, "Yeah."
The Biden administration has been struggling to explain away the baby formula shortage, first claiming that it didn't exist, then accusing mothers of hoarding the formula.
"What we are seeing which is an enormous problem is hoarding — people hoarding because they are fearful, that is one element of it — and people hoarding because they are trying to profit off of fearful parents," said WH press secretary Jen Psaki on Thursday.
Biden on Friday claimed that a renewed supply of baby formula would hit the shelves "very shortly."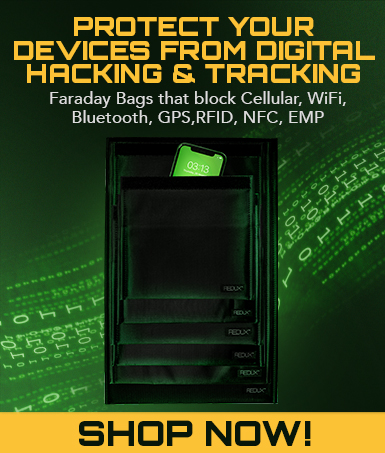 "This is a process. We're working on it very, very hard. There's nothing more urgent we're working on than that right now and I think we're going to be making some significant progress very shortly," he said at the White House.
But Perrigo, a major manufacturer that makes up 8% of the baby formula market, warned that the shortage would last through the rest of 2022.
Meanwhile, the federal government is reportedly able to send pallets of baby formula to illegal aliens at immigration processing centers near the southern U.S. border.
The first photo is from this morning at the Ursula Processing Center at the U.S. border. Shelves and pallets packed with baby formula.

The second is from a shelf right here at home. Formula is scarce.

This is what America last looks like. pic.twitter.com/OO0V99njoy

— Kat Cammack (@Kat_Cammack) May 11, 2022
---
Twitter: @WhiteIsTheFury
Gab: @WhiteIsTheFury
Minds: @WhiteIsTheFury
Gettr: @WhiteIsTheFury


Vous aimer cet article ? Partagez-le avec un ami !

*********************************

Vous pouvez lire l'article original ici

*********************************

Votre soutien est essentiel pour nous permettre de vous partager une information libre & indépendante.

À l'ère de la censure de masse, pour que nous restions en contact, j'ai besoin que vous vous inscriviez à ma newsletter gratuite ➡️ ICI

Nous avons besoin de financements pour garder notre site en vie et ils proviennent presque exclusivement de la publicité. N'hésitez pas à regarder les offres de nos annonceurs pour lesquels vous seriez intéressé ou nous envoyé votre contribution via Paypal.