Two Republican senators announced on Monday they will meet with organizers of the People's Convoy after truckers disrupted traffic around Washington D.C. to protest against COVID mandates.
Senators Ron Johnson, of Wisconsin, and Ted Cruz, of Texas, said they are planning to meet Tuesday with the truckers, who want to 'discuss the harmful effects of President Biden's vaccine mandates,' the Washington Times reported. The Convoy has called the vaccine and mask mandates 'government overreach.'
Others have previously expressed their support for the cavalcade of semi-trucks, recreational vehicles and cars, with Sen. Rand Paul announcing in February he is 'all for' the convoy, which was inspired by truckers in Canada protesting against their country's vaccine mandates.
'Civil disobedience is a time-honored tradition in our country, from slavery to civil rights, you name it,' he said at the time. 'Peaceful protest, clog things up, make people think about the mandates.'
On Monday, the caravan left all lanes in a standstill multiple times as it circled the Beltway, after some trucks practically parked on the highway, causing all the cars behind them to stop, a DailyMail.com journalist trailing the group reported.
People's Convoy organizer Brian Brase, 37, of Ohio, had previously hinted that the group would be able to meet with some members of Congress to discuss their demands, which include calling for an end of 'the State of Emergency that led to overreaching mandates.'
'I'm hopeful that we have successful dialogue with congressmen and women and senators that help get what we're looking for pushed through in a timely fashion, Brase had said Sunday.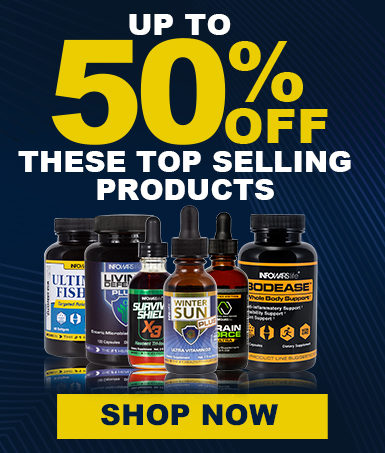 'If they don't come to the table to meet with us or they ignore us, then every day it will escalate.'
Many states have already put an end to mask and vaccine mandates as cases of coronavirus dwindle around the country.
Vous aimer cet article ? Partagez-le avec un ami !

*********************************

Vous pouvez lire l'article original ici

*********************************

Votre soutien est essentiel pour nous permettre de vous partager une information libre & indépendante.

À l'ère de la censure de masse, pour que nous restions en contact, j'ai besoin que vous vous inscriviez à ma newsletter gratuite ➡️ ICI

Nous avons besoin de financements pour garder notre site en vie et ils proviennent presque exclusivement de la publicité. N'hésitez pas à regarder les offres de nos annonceurs pour lesquels vous seriez intéressé ou nous envoyé votre contribution via Paypal.