Several top globalist agents spoke during the late Secretary of State Madeleine Albright's funeral service on Wednesday.
Celebrated by the establishment for being the first female Secretary of State in U.S. history, Albright's actions during her tenure disgraced the historic nature of her appointment.
American politicians like Joe Biden, failed presidential candidate Hillary Clinton and her husband ex-president Bill Clinton fawned over their counterpart who died of cancer last month at age 84.
These individuals and mainstream media intentionally omit Albright's role in the deaths of half a million Iraqi children in the 1990s.
The Clinton administration official also infamously said, "There is a special place in Hell for women who vote for Donald Trump."
Joe Biden said there was "no greater champion of freedom" than Albright and called her a "force of nature."
"She turned the tide of history," he added.
She sure did change history, just ask any Iraqi!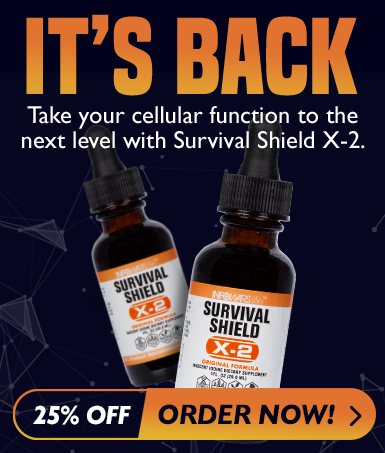 Hillary Clinton, who was friends with Albright for decades, took the opportunity to call for "a season of action" to be taken against "fascism" during her eulogy.
Clinton told those gathered, "We must heed the wisdom of her life and the cause of her public service, stand up to dictators and demagogues — from the battlefields of Ukraine to the halls of our own capital; defend democracy at home just as vigorously as we do abroad; live up to the ideals of the country that welcomed an 11-year-old refugee sailing into New York Harbor on a ship called SS America and made her secretary of state."
Bill Clinton also used his speaking time at the funeral to push a political message, citing the war in Ukraine as an event Albright would have been familiar with.
The 42nd president said, "Today we see in Ukraine all too tragically what Madeline always knew: that the advance of freedom is neither inevitable or permanent, and that in politics, where the lure of power is strong and the temptation to abuse it is often irresistible, there are no permanent victories or defeats."
The masked-up Obamas were seen sitting with the Bidens and Clintons during the funeral.
For a realistic glimpse into Madeleine Albright, check out a few Infowars show segments below:
---
---
---


Vous aimer cet article ? Partagez-le avec un ami !

*********************************

Vous pouvez lire l'article original ici

*********************************

Votre soutien est essentiel pour nous permettre de vous partager une information libre & indépendante.

À l'ère de la censure de masse, pour que nous restions en contact, j'ai besoin que vous vous inscriviez à ma newsletter gratuite ➡️ ICI

Nous avons besoin de financements pour garder notre site en vie et ils proviennent presque exclusivement de la publicité. N'hésitez pas à regarder les offres de nos annonceurs pour lesquels vous seriez intéressé ou nous envoyé votre contribution via Paypal.