A witness in the murder trial of Kyle Rittenhouse contradicted sworn testimony he delivered under oath in a Thursday interview with CNN.
Gaige Grosskreutz, whose bicep was shot off by Rittenhouse during the Kenosha riots, testified in court Monday that he was shot only after lunging at Rittenhouse while pointing a gun at him.
But Grosskreutz told a different story on CNN, claiming he had his "hands up" when Rittenhouse shot him.
CNN's Anderson Cooper asked Grosskreutz to "clarify" that he wasn't pointing his gun at Rittenhouse when he was shot.
"To me it seemed like a child being upset because they were caught, not upset because of what they had done wrong."

Gaige Grosskreutz, the sole survivor of the Kyle Rittenhouse shooting, discusses the defendant's emotional testimony with @AndersonCooper. https://t.co/k3wo1ytQMq pic.twitter.com/QFwKZJwONb

— Anderson Cooper 360° (@AC360) November 12, 2021
"Yes. Absolutely. First and foremost, that was a very tense situation, something that I've never been in before, just like having never been shot before. I think It's important to note, though, that specifically during [cross examination], if there is a skilled attorney, they're able to present questions to help support their narrative," Grosskreutz said.
"That's their job, and with one of the exhibits that attorney Chirafasi had introduced, there is a photo of me with my gun pointed toward the defendant, either just after or right during he had shot me in my right arm."
"It's important to note though that the physiology of my wound would be inconsistent with somebody being shot with their arm — and we'll say, the traditional way that you would point a gun at somebody or some thing — the only way that I could have sustained the injury that I have is if I have been shot with my arms up," he added.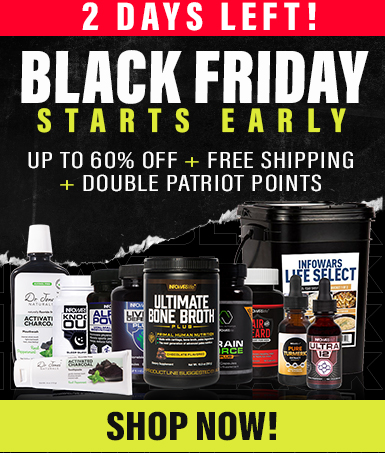 When Cooper asked if he ever pointed his gun at Rittenhouse, Grosskreutz replied, "it certainly looks like it, but never intentionally."
"You have to understand that following that gunshot, I had no use of my arm. I wasn't able to move anything in my right arm or on my right arm," he said.
Earlier that day, Grosskreutz also told ABC's "Good Morning America" in an edited interview that he didn't point his gun at "would-be murderer" Rittenhouse.
---
Bombshell Testimony From Grosskreutz Proves Rittenhouse Was Justified In Defending Himself


*********************************

Vous pouvez lire l'article original ici

*********************************

Votre soutien est essentiel pour nous permettre de vous partager une information libre & indépendante.

À l'ère de la censure de masse, pour que nous restions en contact, j'ai besoin que vous vous inscriviez à ma newsletter gratuite ➡️ ICI

Nous avons besoin de financements pour garder notre site en vie et ils proviennent presque exclusivement de la publicité. N'hésitez pas à regarder les offres de nos annonceurs pour lesquels vous seriez intéressé ou nous envoyé votre contribution via Paypal.