Joe Biden's COVID adviser Dr. Anthony Fauci moved the COVID goalposts yet again, claiming that it's "too soon to tell" whether people can gather together for Christmas despite the fact the majority of Americans took the injection.
CBS "Face the Nation" host Margaret Brennan asked Fauci whether it'll be safe for family members to get together as the season cools.
"We're going into cold weather, the holidays. Do people need to start looking around and say it is too risky to gather with family members if there are unvaccinated children?" she asked.
Fauci said the CDC's current guidelines of masks indoors and social distancing are adequate but that more attention should be paid to ventilation.
"We should be looking at ventilation in indoor places. It is clearly spread by aerosol, so you want more ventilation, which is the reason why outdoors is always much safer than indoors. If you are indoors, ventilation will be key. That's the reason we should be paying attention to that," Fauci said.
"But we can gather for Christmas, or it is just too soon to tell?" Brennan asked.
Fauci replied, "You know, Margaret, it is just too soon to tell."
"We have to concentrate on continuing to get those numbers down and not try to jump ahead by weeks or months and say what we're going to do at a particular time. Let's focus like a laser on continuing to get those cases down. And we can do it by people getting vaccinated," he said.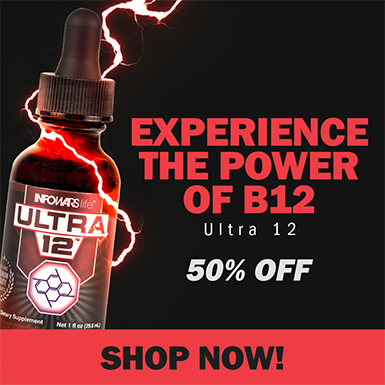 "Also, in the situation where boosters are appropriate to get people boosted because we know they can help greatly in diminishing infection and diminishing advanced disease," he added.
As of today, 184 million people, or 55.6% of the total U.S. population, has received both doses of the COVID injection.
If the COVID shot was so effective, why wouldn't families be allowed to gather together for Christmas?
The fact is, the vaccine is NOT effective at preventing COVID infection or the spread of the virus.
Additionally, tens of millions of Americans already contracted and recovered from COVID, leaving them with natural immunity from the China Virus.
But if Americans are able to freely gather with family for Christmas, families and society may start bonding again on this Christian holiday, and the establishment can't have that.
---
Alex Jones breaks down how the DARPA FOIA documents proved Fauci tried to frame the US for the creation of COVID-19.
*********************************

Vous pouvez lire l'article original ici

*********************************

Votre soutien est essentiel pour nous permettre de vous partager une information libre & indépendante.

À l'ère de la censure de masse, pour que nous restions en contact, j'ai besoin que vous vous inscriviez à ma newsletter gratuite ➡️ ICI

Nous avons besoin de financements pour garder notre site en vie et ils proviennent presque exclusivement de la publicité. N'hésitez pas à regarder les offres de nos annonceurs pour lesquels vous seriez intéressé ou nous envoyé votre contribution via Paypal.