Just last week, ESPN host Sage Steele made headlines for expressing dissatisfaction with her employer's mandatory Covid vaccination policy.
Now, Steele has already come down with Covid within a week of receiving the jab, and ESPN is suspending her regular noon "Sportscenter" slot for one week.
So much for Joe Biden telling Americans, "You're not going to get COVID if you have these vaccinations."
Steele has also been removed from hosting the 2021 "espnW: Women + Sports Summit," scheduled for later this month.
A source for Front Office Sports reported that Steele is being punished for the recent comments she made about ESPN's parent company Walt Disney Co.
"I work for a company that mandates it and I had until September 30th to get it done or I'm out," Steele said on former NFL quarterback Jay Cutler's podcast last week.
"I respect everyone's decision, I really do, but to mandate it is sick and it's scary to me in many ways," Steele added. "I just, I'm not surprised it got to this point, especially with Disney, I mean a global company like that."
Steele got a Covid vaccine just days before the company's deadline despite reluctantly admitting she "didn't want to do it" and saying she felt "defeated" afterward.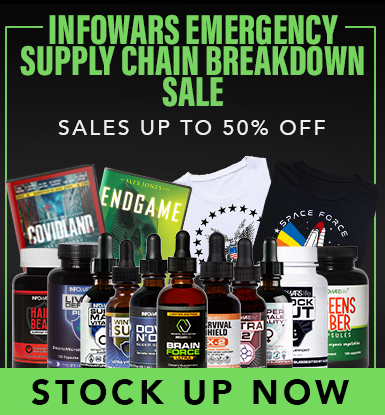 Announcing the suspension, Steele and ESPN each issued public comments.
Steele acknowledged her "comments created controversy for the company" and apologized for that, adding, "We are in the midst of an extremely challenging time that impacts all of us, and it's more critical than ever that we communicate constructively and thoughtfully."
"At ESPN, we embrace different points of view — dialogue and discussion makes this place great," ESPN said in their statement. "That said, we expect that those points of view be expressed respectfully, in a manner consistent with our values, and in line with our internal policies."
The ostracization of anyone who dares to stray from the mob mentality of the American masses continues to escalate amid the Great Reset's "New Normal."
---
Learn how to fight against unConstitutional vaccine work mandates.
*********************************

Vous pouvez lire l'article original ici

*********************************

Votre soutien est essentiel pour nous permettre de vous partager une information libre & indépendante.

À l'ère de la censure de masse, pour que nous restions en contact, j'ai besoin que vous vous inscriviez à ma newsletter gratuite ➡️ ICI

Nous avons besoin de financements pour garder notre site en vie et ils proviennent presque exclusivement de la publicité. N'hésitez pas à regarder les offres de nos annonceurs pour lesquels vous seriez intéressé ou nous envoyé votre contribution via Paypal.