Director of the National Institutes of Health (NIH) Dr. Francis Collins announced Tuesday he'll be resigning from his position before 2022.
The longest-serving NIH director in US history, Collins served under the Obama, Trump and Biden presidencies.
"I am proud of all we've accomplished. I fundamentally believe, however, that no single person should serve in the position too long, and that it's time to bring in a new scientist to lead the NIH into the future," Collins said in a statement upon announcing his retirement. "I'm most grateful and proud of the NIH staff and the scientific community, whose extraordinary commitment to lifesaving research delivers hope to the American people and the world every day."
"As he returns to his lab at the National Human Genome Research Institute, we look forward to his unmatched ability to unlock the possibilities within our reach and that define the best of who we are as Americans," President Biden wrote in a Tuesday statement commending Collins.
Throughout the pandemic, Collins has pushed for people to wear masks inside their own homes, for the implementation of vaccine passports, and even booster shots despite FDA advisers voting against them.
Perhaps the NIH director is oddly quitting in the middle of a global pandemic he has constantly fearmongered over because of recently released documents showing he made false statements regarding the federal government's funding of the Wuhan Institute of Virology (WIV).
As Rutgers University Board of Governors Chemistry Professor Richard H. Ebright noted, "The documents make it clear that assertions by the NIH Director, Francis Collins, and the NIAID Director, Anthony Fauci, that the NIH did not support gain-of-function research or potential pandemic pathogen enhancement at WIV are untruthful."
Essentially, the 900 pages of previously undisclosed NIH documents obtained by the Intercept in September showed that the 2014 and 2019 NIH grants to Peter Daszak's EcoHealth Alliance, which were subcontracted to the Wuhan Lab, funded gain-of-function research as defined in federal policies.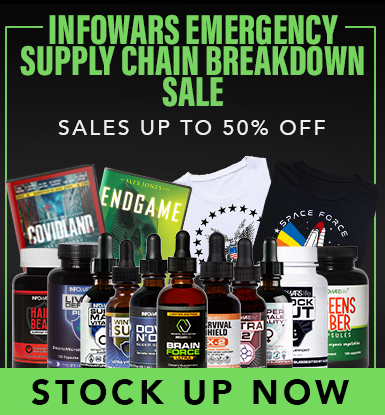 Meanwhile, an official NIH statement currently posted to the agency's website and written by Collins himself states, "Neither NIH nor NIAID have ever approved any grant that would have supported 'gain-of-function' research on coronaviruses that would have increased their transmissibility or lethality for humans."
Will Collins and his colleague Dr. Fauci be held responsible for lying to the American public about the funding of dangerous research that likely caused the Covid-19 pandemic?
---
The NIH funded it, the NGO-based United Nations Agenda 2030 war on free humanity prepared for it, and the globalists' leading superpower China unleashed it.
*********************************

Vous pouvez lire l'article original ici

*********************************

Votre soutien est essentiel pour nous permettre de vous partager une information libre & indépendante.

À l'ère de la censure de masse, pour que nous restions en contact, j'ai besoin que vous vous inscriviez à ma newsletter gratuite ➡️ ICI

Nous avons besoin de financements pour garder notre site en vie et ils proviennent presque exclusivement de la publicité. N'hésitez pas à regarder les offres de nos annonceurs pour lesquels vous seriez intéressé ou nous envoyé votre contribution via Paypal.