Joe Biden's Department of Homeland Security has formed a "Disinformation Governance Board" headed by a proponent of the thoroughly debunked Russia collusion hoax, according to reports.
The aim of the DHS Disinformation Governance Board will be to combat narratives the government doesn't like, specifically regarding the illegal alien invasion of the U.S. southern border and the Ukraine-Russia conflict.
From Politico:
DHS is standing up a new Disinformation Governance Board to coordinate countering misinformation related to homeland security, focused specifically on irregular migration and Russia. Nina Jankowicz will head the board as executive director.

She previously was a disinformation fellow at the Wilson Center, advised the Ukrainian Foreign Ministry as part of the Fulbright Public Policy Fellowship and oversaw Russia and Belarus programs at the National Democratic Institute.
Jankowicz, a part-time professor at Syracuse University, lists herself as an "expert on disinformation and democratization" in her bio.
"Honored to be serving in the Biden administration @DHSGov and helping shape our counter-disinformation efforts," she tweeted Wednesday.
Cat's out of the bag: here's what I've been up to the past two months, and why I've been a bit quiet on here.

Honored to be serving in the Biden Administration @DHSgov and helping shape our counter-disinformation efforts. https://t.co/uN20vl7qqV pic.twitter.com/JEn4FqLdck

— Nina Jankowicz 🇺🇦🇺🇸 (@wiczipedia) April 27, 2022
Notably, Jankowicz helped perpetuate the Hillary Clinton-contrived Russia collusion hoax against Donald Trump on Twitter in 2018.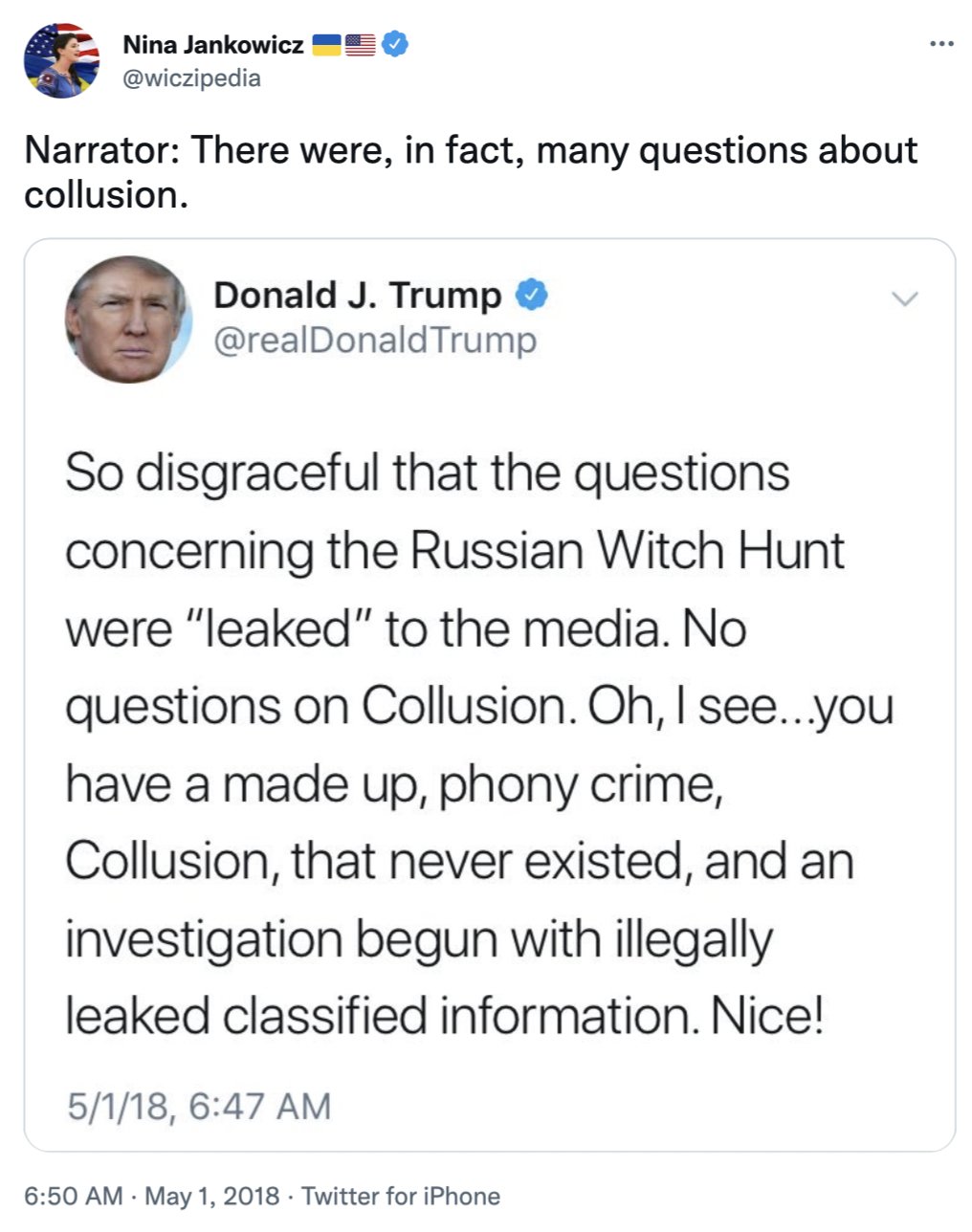 A Russia collusion hoaxer heading a DHS board aimed at policing disinformation on social media is deeply ironic and Orwellian.
Rep. Marjorie Taylor Greene (R-Ga.) signaled Wednesday on Twitter that she would further investigate the newly-created DHS board's role in policing free speech.
On it.

— Rep. Marjorie Taylor Greene (@RepMTG) April 27, 2022
The DHS released new guidelines in March to combat "extremist" behavior on social media, including policing "conspiracy theories" and "narratives" that question the rigged 2020 presidential election, the COVID-19 plandemic and vaccine mandates.
This comes amid the Biden administration's dramatic shift toward policing social media companies in response to billionaire "free speech absolutist" Elon Musk purchasing Twitter for $44 billion.
The creation of this anti-free speech board is the latest move by the Biden administration to criminalize the First Amendment in the name of national security.
---
Twitter: @WhiteIsTheFury
Gab: @WhiteIsTheFury
Minds: @WhiteIsTheFury
Gettr: @WhiteIsTheFury
Biden Admin Pushes Enforcement of Free Speech Restrictions on Social Media


Vous aimer cet article ? Partagez-le avec un ami !

*********************************

Vous pouvez lire l'article original ici

*********************************

Votre soutien est essentiel pour nous permettre de vous partager une information libre & indépendante.

À l'ère de la censure de masse, pour que nous restions en contact, j'ai besoin que vous vous inscriviez à ma newsletter gratuite ➡️ ICI

Nous avons besoin de financements pour garder notre site en vie et ils proviennent presque exclusivement de la publicité. N'hésitez pas à regarder les offres de nos annonceurs pour lesquels vous seriez intéressé ou nous envoyé votre contribution via Paypal.