CNN's Asha Rangappa and radio host Howard Stern somehow managed to blame former President Donald Trump for Will Smith's psychotic outburst at the Oscars Sunday.
After the former Fresh Prince of Bel-Air star rushed the stage and slapped comedian Chris Rock, Rangappa claimed the act was emblematic of Trump's behavior.
"So did like anyone walk out after that happened??? Or are we getting an independent psychological case study on how Trump got normalized?" the former FBI special agent tweeted.
So did like anyone walk out after that happened??? Or are we getting an independent psychological case study on how Trump got normalized?

— Asha Rangappa (@AshaRangappa_) March 28, 2022
The CNN analyst was slammed on Twitter for continuing to display symptoms of Trump derangement syndrome, but it isn't the first time she's been raked over the coals for her bad takes.
Ma'am have you ever considered that maybe it's you that needs the therapy?

— Bob Jeffers (@TuliusT) March 28, 2022
"Rangappa, who is one of the network's more outspoken liberals on social media, was mocked last year for comparing a Southwest pilot who objected to President Biden to an ISIS sympathizer," reports Fox News.
But Rangappa wasn't alone in invoking Trump; talk show host Howard Stern on Monday also compared Smith to the former president.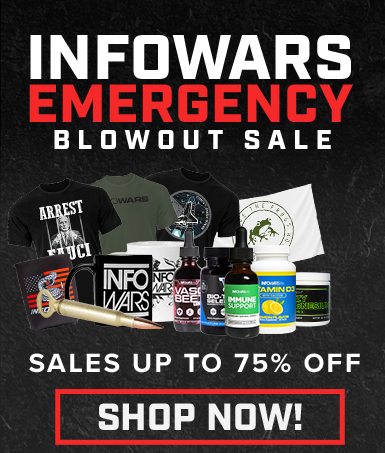 "He opened hand with a lot of force, smacks him right in the mouth on TV. Now the first thing I said to myself was 'what the fuck is going on, is this a bit?' because where is security? This is a live television event!"
Stern went on to take a swipe at Trump by claiming Will Smith's privilege and lack of accountability was how the former president "got away with shit."
"Not one person came out, because he's Will Smith. This is how Trump gets away with shit. Will Smith and Trump are the same guy. He decided he's going to take matters into his own hands. At a time when the world is at war. Bad timing, man. Calm your fucking ass down," Stern said, apparently also still exhibiting symptoms of Trump Derangement Syndrome.
"This is a sign of great mental illness when you can't control your impulse. Not only that, it was hardly an insulting joke. It was not even a good joke," Stern added.
The comparisons show how Trump, despite having nothing to do with the altercation or the Oscars, still lives rent-free in deranged liberals' heads.
---
Follow the author on Truth Social: @adansalazarwins
Gettr: https:/adansalazarwins
Gab: https://gab.ai/adansalazar
Minds: https:/adan_infowars
Twitter: https://twitter.com/AdanSalazarWins
Parler: https://parler.com/profile/adansalazar/
Facebook: https:/adan.salazar.735

Roger Stone & Alex Jones Expose NYPD Effort to Destroy Pro-Trump Cop


Vous aimer cet article ? Partagez-le avec un ami !

*********************************

Vous pouvez lire l'article original ici

*********************************

Votre soutien est essentiel pour nous permettre de vous partager une information libre & indépendante.

À l'ère de la censure de masse, pour que nous restions en contact, j'ai besoin que vous vous inscriviez à ma newsletter gratuite ➡️ ICI

Nous avons besoin de financements pour garder notre site en vie et ils proviennent presque exclusivement de la publicité. N'hésitez pas à regarder les offres de nos annonceurs pour lesquels vous seriez intéressé ou nous envoyé votre contribution via Paypal.