A non-governmental organization (NGO) backed by former Presidents Bill Clinton, George W. Bush, and Barack Obama, as well as first ladies Hillary Clinton, Laura Bush, and Michelle Obama, is working closely with President Joe Biden to resettle tens of thousands of Afghans across the United States.
The NGO, called Welcome.US, was launched by former Clinton, Bush, and Obama staffers with the former presidents' serving as honorary chairs and receiving backing from Rockefeller Philanthropy Advisors which has ties to billionaire George Soros.
Likewise, the NGO is working alongside multinational corporations like Airbnb, Walmart, Starbucks, Instacart, Facebook, Microsoft, and Chobani to provide newly arrived Afghans with financial assistance. The U.S. Chamber of Commerce is also helping to funnelAfghans into American jobs.
In an interview with National Public Radio (NPR), an official with Welcome.US states that the NGO is in close contact with former Delaware Gov. Jack Markell (D) whom Biden has put in charge of facilitating the massive Afghan resettlement operation.
"We're in touch with Governor Markell five times a day," Welcome.US's John Bridgeland, who previously worked as a top aide for Bush, told NPR. "… it's going to be really hard and it'll be uneven but Markell is setting this up for a better chance of a response than we've had in the past."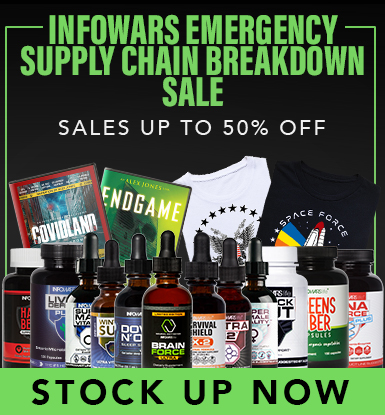 *********************************

Vous pouvez lire l'article original ici

*********************************

Votre soutien est essentiel pour nous permettre de vous partager une information libre & indépendante.

À l'ère de la censure de masse, pour que nous restions en contact, j'ai besoin que vous vous inscriviez à ma newsletter gratuite ➡️ ICI

Nous avons besoin de financements pour garder notre site en vie et ils proviennent presque exclusivement de la publicité. N'hésitez pas à regarder les offres de nos annonceurs pour lesquels vous seriez intéressé ou nous envoyé votre contribution via Paypal.