The Catholic University of America recently unveiled a new painting by artist Kelly Latimore depicting 8-time convicted criminal George Floyd as Jesus Christ, showing Mary comforting the felon.
Two new paintings by artist Kelly Latimore depicting convicted violent criminal George Floyd as Jesus Christ now hang in the campus ministry office and law school of The Catholic University of America in Washington, DC, according to a new exclusive report by The Daily Signal.
The University hosting the controversial artworks told The Daily Signal that artist Kelly Latimore's painting "Mama" depicts "the Virgin Mary supporting the body of the dead Christ," adding that the artist had repeatedly claimed that his painting depicts both the sole begotten son of God and George Floyd.
One student at Catholic University told the Daily Signal the depiction "has no place at The Catholic University of America; it is blasphemous and an offense to the Catholic faith, but it is not surprising at all that it was put there."
"It is just another symptom of the liberalization and secularization of our campus," he said. "There are many students, faculty, and staff who are concerned about this, but there is nothing we can do, and if we sound the alarm, we will be labeled racists."
The student went further, calling the paintings "blasphemy against Mary for portraying her holding a sacrilegious depiction of George Floyd… Why is this there?" the student asked. "Well, simply, those in the school's administration are woke liberals."
George Floyd remains a symbol to those on the left who identify with Antifa and the Black Lives Matter movement. Recently, National File confirmed that Darrell E. Brooks, the suspect in the deadly Wisconsin Christmas parade attack, venerated George Floyd with rap lyrics that also featured anti-police rhetoric.
However, veneration of George Floyd in the Catholic church may be on message. In October, Pope Francis went as far as to compare Floyd to the Biblical "Good Samaritan," and praised those who participated in the Black Lives Matter riots sparked by his death for being "social poets."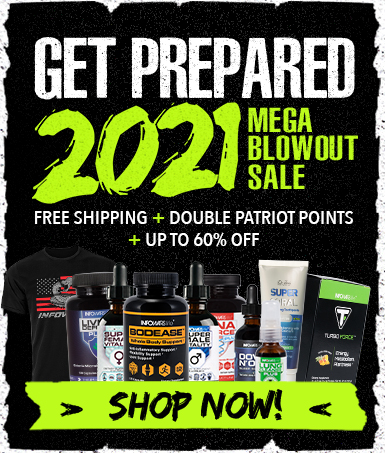 *********************************

Vous pouvez lire l'article original ici

*********************************

Votre soutien est essentiel pour nous permettre de vous partager une information libre & indépendante.

À l'ère de la censure de masse, pour que nous restions en contact, j'ai besoin que vous vous inscriviez à ma newsletter gratuite ➡️ ICI

Nous avons besoin de financements pour garder notre site en vie et ils proviennent presque exclusivement de la publicité. N'hésitez pas à regarder les offres de nos annonceurs pour lesquels vous seriez intéressé ou nous envoyé votre contribution via Paypal.