A 2021 interview of Bill Gates calling for "rich countries" to "move to 100% synthetic beef" has resurfaced on social media, resulting in the Microsoft founder trending on Twitter.
In a February 2021 interview with MIT Technology Review, Gates insisted that the West must shift to synthetic beef to fight climate change.
"I do think all rich countries should move to 100% synthetic beef," Gates said when asked about how countries can help reduce methane emissions related to food production. "You can get used to the taste difference, and the claim is they're going to make it taste even better over time."
Gates then shilled for planet-based meat alternative companies that he personally invested in, such as Impossible Foods and Beyond Meat.
"Impossible and Beyond have a road map, a quality road map and a cost road map, that makes them totally competitive," Gates said. "As for scale today, they don't represent 1% of the meat in the world, but they're on their way."
Gates also bragged that people can be socially engineered to accept synthetic meat as a permanent protein source.
"Eventually, that green premium is modest enough that you can sort of change the (behavior of) people or use regulation to totally shift the demand," Gates said. "So for meat in the middle-income-and-above countries, I do think it's possible."
Bill Gates says westerners must switch to eating 100% synthetic beef while he buys up record amounts of farmland and monopolizes global food production.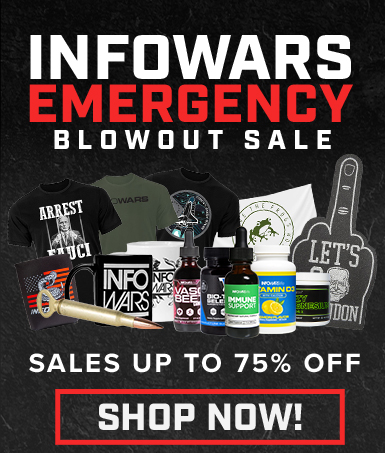 Gates' is receiving renewed scrutiny over his buying up U.S. farmland and calling for "sustainable" meat alternatives as food prices skyrocket due to several factors, including inflation, rising energy prices, labor shortages, contrived supply chain breakdowns, and tensions with Russia, which is the top fertilizer exporter in the world and a top producer of wheat.
Users on social media reacted to Gates trending with memes and pointed opinions of their own.
Bill Gates is trending, so I just want to share this little gem. He should be in prison. pic.twitter.com/V0qnAQh2hk

— SugarMagnolia (@SugarMAGA) March 26, 2022
Bill Gates is trending because of his wish to impose « synthetic beef » on the West. But he's certainly not the only billionaire telling us to drop real meat and buy imitations instead. https://t.co/odu5u7Txqz

— Frédéric Leroy (@fleroy1974) March 26, 2022
Bill Gates trending. Little known is his new initiative AIM4C having US/USDA and UAE lead the project. Pushing his meat alternatives and BiotechAg/FoodTech investments. With an alliance network of 40+countries and the most powerful Global Ag/Food Corporations NGOs Venture Capital

— Ed Bourgeois (@EBourgeois) March 26, 2022
Bill Gates is an elitist who thinks governments should control people "beneath" him like livestock.

"Eventually, that green premium is modest enough that you can sort of change the (behavior of) people or use regulation to totally shift the demand » -Gates https://t.co/C4aV21p0bX

— Thomas Massie (@RepThomasMassie) March 27, 2022
Seize Bill Gates's land & all land owned by foreign nations to grow crops / raise livestock. https://t.co/K4Si05vL2p

— Joe Kent for WA-3 (@joekent16jan19) March 26, 2022
Bill Gates did not buy over a quarter million acres of farm land because he likes to farm!

They actually want to starve us out literally.

— JeffBuiltBackBetter (@v2_jeff) March 25, 2022
When there is little to no food in the stores, remember that Bill Gates has a large part to play in why this is happening to us. pic.twitter.com/zzrAuBDsIe

— Henrik Palmgren 🇸🇪 🐗 🇺🇸 (@Henrik_Palmgren) March 26, 2022
Bill Gates and China own more farmland in The US than anyone else.

Does anyone see a problem with that?

Any foreign country owning farmland in The US is a national security issue.

— Citizen of FEMA Region IV 🇺🇸 (@_matt501_) March 26, 2022
Does anyone else find it odd the timing of this "food shortage" after Bill Gates acquired million+ acres of farmland?

— 𝐓𝐗𝐁𝐎𝐒 🇺🇸 (@PatriotBOS) March 25, 2022
---
Bill Gates Pushes Estrogen-Soaked Synthetic Meat Ahead of the Great Reset Takeover of Food Production
---


Vous aimer cet article ? Partagez-le avec un ami !

*********************************

Vous pouvez lire l'article original ici

*********************************

Votre soutien est essentiel pour nous permettre de vous partager une information libre & indépendante.

À l'ère de la censure de masse, pour que nous restions en contact, j'ai besoin que vous vous inscriviez à ma newsletter gratuite ➡️ ICI

Nous avons besoin de financements pour garder notre site en vie et ils proviennent presque exclusivement de la publicité. N'hésitez pas à regarder les offres de nos annonceurs pour lesquels vous seriez intéressé ou nous envoyé votre contribution via Paypal.