Joe Biden's comptroller of the currency nominee Saule Omarova called for the private Federal Reserve bank to take over virtually all U.S. bank accounts.
"Imagine what it would be like instead of just a public option for deposit banking, this would be actually the full transition. In other words, there would be no more private bank deposit accounts and all of the deposit accounts will be held directly at the fed," Omarova said during recent remarks. "How is it politically feasible for the central bank to take money away from people's accounts."
Proposal by Biden's Treasury nominee Saule Omarova:

« There will be no more private bank deposit accounts and all of the deposit accounts will be held directly at the fed » pic.twitter.com/ojQviX74Bz

— Jewish Deplorable (@TrumpJew2) November 12, 2021
This comes after Omarova admitted that the left's goal is to bankrupt the oil, gas, and coal industries to "tackle climate change."
Biden nominee Saule Omarova saying the quiet part out loud. On the oil, coal and gas industries:

« We want them to go bankrupt if we want to tackle climate change. » pic.twitter.com/luMR2HEMK9

— BidenNoms, A Project of AAF (@bidennoms) November 9, 2021
This also comes after Treasury Secretary Janet Yellen pushed for Congress to include a provision in Biden's multi-trillion dollar "infrastructure" bills that would allow the IRS to monitor bank transactions of Americans with over $600 in their bank accounts.
If confirmed by the Senate, Omarova would head the Office of the Comptroller of the Currency at the Treasury Department, which "charters, regulates, and supervises all national banks, federal savings associations, and federal branches and agencies of foreign banks."
---
Learn Why Biden's Admin is Gaslighting About Inflation Ahead of the Great Reset Collapse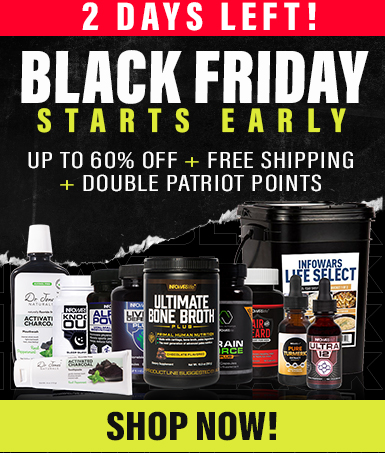 *********************************

Vous pouvez lire l'article original ici

*********************************

Votre soutien est essentiel pour nous permettre de vous partager une information libre & indépendante.

À l'ère de la censure de masse, pour que nous restions en contact, j'ai besoin que vous vous inscriviez à ma newsletter gratuite ➡️ ICI

Nous avons besoin de financements pour garder notre site en vie et ils proviennent presque exclusivement de la publicité. N'hésitez pas à regarder les offres de nos annonceurs pour lesquels vous seriez intéressé ou nous envoyé votre contribution via Paypal.