President Joe Biden is abandoning a campaign vow to alter longstanding US nuclear doctrine, and will instead embrace existing policy that reserves America's right to use nukes in a first-strike scenario, according to multiple reports.
As Russian forces continue their bloody assault on Ukraine, Biden is under pressure from NATO allies not to abandon the right to use nuclear weapons to deter conventional attacks.
Since the Cold War, American policy has allowed for first-strike use of nuclear weapons under 'extreme circumstances,' such as responding to an invasion by conventional forces, or chemical or biological attacks.
But on the campaign trail, Biden had vowed to switch to a 'sole purpose' doctrine, which maintains that the US would only use nuclear weapons to respond to another nation's nuclear attack.
Instead, Biden's recent Nuclear Posture Review reaffirms that nuclear deterrence is the 'fundamental role' of the nuclear arsenal, rather than the 'sole purpose', US officials told the Wall Street Journal.
Though the difference in wording may seem slight, Biden's proposed 'sole purpose' doctrine sparked fears among allies from Europe to Japan, who feared that the change in posture would embolden adversaries.
And given Vladimir Putin's latest moves against Ukraine, NATO allies in particular feared that a shift in policy would encourage Russia to launch new conventional attacks or use chemical weapons, knowing that a nuclear response from the US was out of the question.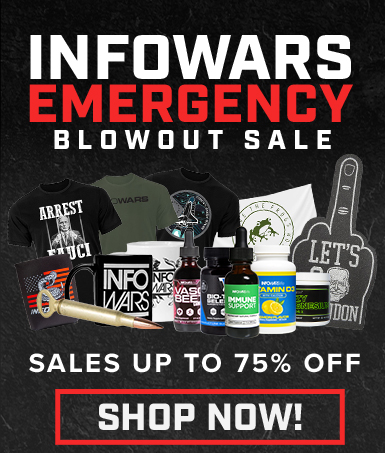 Russia currently maintains the world's largest nuclear arsenal with 6,257 warheads compared to America's 5,550, according to the Arms Control Association.
Vous aimer cet article ? Partagez-le avec un ami !

*********************************

Vous pouvez lire l'article original ici

*********************************

Votre soutien est essentiel pour nous permettre de vous partager une information libre & indépendante.

À l'ère de la censure de masse, pour que nous restions en contact, j'ai besoin que vous vous inscriviez à ma newsletter gratuite ➡️ ICI

Nous avons besoin de financements pour garder notre site en vie et ils proviennent presque exclusivement de la publicité. N'hésitez pas à regarder les offres de nos annonceurs pour lesquels vous seriez intéressé ou nous envoyé votre contribution via Paypal.