The national average gas price per gallon in the United States on the eve of the January 6, 2021 riot at the Capitol was under $2.25 per gallon, while it hit a record-breaking price of over $4.10 per gallon as of March 7, 2022, according to reports.
The date, January 6, has been in headlines lately, thanks to the recent criminal conviction Tuesday of the first defendant in the Capitol riot to go to trial.
CNN reported:
A jury in Washington, DC, on Tuesday found January 6 rioter Guy Reffitt guilty of all five charges he faced related to the US Capitol attack, in the pivotal outcome of the first federal trial related to the riot.

Reffitt, a Texas Three Percenter and supporter of then-President Donald Trump when he went to the Capitol on January 6, was charged with five counts — wanting to obstruct the congressional certification of the 2020 presidential election, transporting guns into DC, carrying a Smith & Wesson handgun onto the restricted grounds of the Capitol, interfering with Capitol Police protecting the Upper West Terrace and obstructing justice by threatening his son and daughter when he returned to Texas.

The jury of six men and six women in DC's federal court deliberated for just under four hours Tuesday.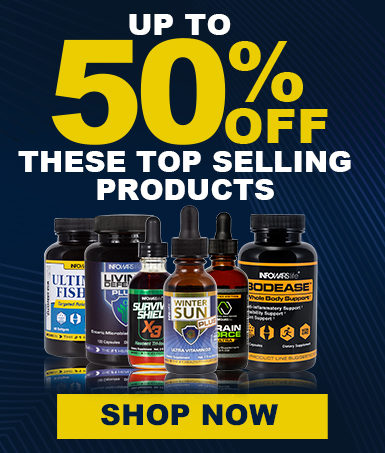 Vous aimer cet article ? Partagez-le avec un ami !

*********************************

Vous pouvez lire l'article original ici

*********************************

Votre soutien est essentiel pour nous permettre de vous partager une information libre & indépendante.

À l'ère de la censure de masse, pour que nous restions en contact, j'ai besoin que vous vous inscriviez à ma newsletter gratuite ➡️ ICI

Nous avons besoin de financements pour garder notre site en vie et ils proviennent presque exclusivement de la publicité. N'hésitez pas à regarder les offres de nos annonceurs pour lesquels vous seriez intéressé ou nous envoyé votre contribution via Paypal.