Austria is just "days away" from imposing a new lockdown that would exclusively prevent unvaccinated people from leaving their homes for anything other than "essential" reasons.
Authorities in the Alpine country are furious that around two-thirds of the population have still refused to take the jab despite a re-introduction of measures that bans them from most basic lifestyle activities.
Bemoaning the country's "shamefully low" inoculation rate, Chancellor Alexander Schallenberg threatened the unjabbed with home isolation if they didn't offer immediate compliance.
"According to the incremental plan, we actually have just days until we have to introduce the lockdown for unvaccinated people," Schallenberg said, adding that the restrictions mean "one cannot leave one's home unless one is going to work, shopping (for essentials), stretching one's legs – namely exactly what we all had to suffer through in 2020."
Unjabbed Austrians will begin to "suffer" once 30% of ICU beds become occupied by COVID patients, a figure that currently stands at 20% and is rising fast.
"I don't see why two-thirds should lose their freedom because one-third is dithering. For me, it is clear that there should be no lockdown for the vaccinated out of solidarity for the unvaccinated," added Schallenberg.
Under current rules, the unvaccinated are already banned from bars, restaurants, cafes, theaters, hotels and ski lodges. A month from now, the option to provide a negative test will also be removed, meaning only the vaccinated (who can spread the virus) will be allowed access.
The lockdown will affect a total of 3.1 million people who haven't had both doses of the vaccine.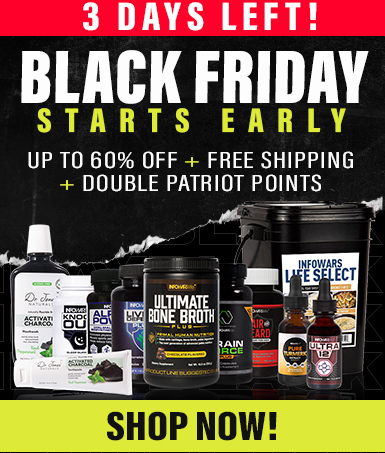 Such a number could completely paralyze the country if they hit the streets in protest, although Austrians don't really have a reputation for being anything other than rather placid.
Of course, the next logical step after quarantining those who refuse a mandatory medical procedure is to forcibly inject them against their will.
That too will be justified as being "for the greater good."
———————————————————————————————————————
ALERT!
In the age of mass Silicon Valley censorship It is crucial that we stay in touch.
I need you to sign up for my free newsletter here.
Support my sponsor – Turbo Force – a supercharged boost of clean energy without the comedown.
Get early access, exclusive content and behinds the scenes stuff by following me on Locals.
———————————————————————————————————————
*********************************

Vous pouvez lire l'article original ici

*********************************

Votre soutien est essentiel pour nous permettre de vous partager une information libre & indépendante.

À l'ère de la censure de masse, pour que nous restions en contact, j'ai besoin que vous vous inscriviez à ma newsletter gratuite ➡️ ICI

Nous avons besoin de financements pour garder notre site en vie et ils proviennent presque exclusivement de la publicité. N'hésitez pas à regarder les offres de nos annonceurs pour lesquels vous seriez intéressé ou nous envoyé votre contribution via Paypal.