Nancy Pelosi was captured saying that she loves to "eat at 5:30, like a peasant," revealing her disdain for everyday Americans.
It is not known when Pelosi made the statement, but the audio was shared widely Wednesday.
Pelosi is heard in the recording declaring that because she is from Baltimore she likes to have dinner earlier, where as her husband from San Francisco dines with the elites later in the evening.
"And to this day, my husband, Paul, who was born and raised in San Francisco – I was born and raised in Baltimore – to this day, he likes to dine at 8 and I like to eat at 5:30, like a peasant," Pelosi said in the undated audio released by RNC Research.
Presumably she is not eating lentils, but rather gorging on gourmet ice cream from one of her bank of $25,000 refrigerators.
Speaking of Pelosi's husband, it was revealed Wednesday that he has purchased 2,500 shares of Tesla stock worth $2 million as Democrats continue to push their green energy agenda.
Pelosi has argued that elected representatives should be able to trade stocks despite potential conflicts of interest, noting in December that lawmakers "should be able to participate" in trading following a Business Insider exposé revealing that "57 members of Congress and at least 182" well-paid staffers filed stock trades late in 2020 and 2021.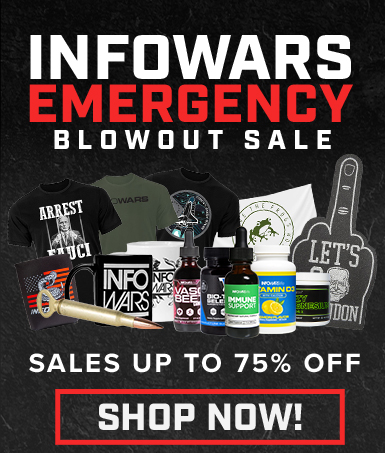 ———————————————————————————————————————
ALERT! In the age of mass Silicon Valley censorship It is crucial that we stay in touch.
We need you to sign up for our free newsletter here.
Support our sponsor – Turbo Force – a supercharged boost of clean energy without the comedown.
Also, we urgently need your financial support here. ———————————————————————————————————————
Vous aimer cet article ? Partagez-le avec un ami !

*********************************

Vous pouvez lire l'article original ici

*********************************

Votre soutien est essentiel pour nous permettre de vous partager une information libre & indépendante.

À l'ère de la censure de masse, pour que nous restions en contact, j'ai besoin que vous vous inscriviez à ma newsletter gratuite ➡️ ICI

Nous avons besoin de financements pour garder notre site en vie et ils proviennent presque exclusivement de la publicité. N'hésitez pas à regarder les offres de nos annonceurs pour lesquels vous seriez intéressé ou nous envoyé votre contribution via Paypal.