Yet another media talking head has claimed that Republicans probing into Biden Supreme Court nominee Judge Ketanji Brown Jackson's history of light sentences for child porn offenders is some kind of "message to QAnon."
As we noted last week, several lawmakers grilled Jackson over the issue, prompting her to state that the cases she has presided over are "difficult" and that judges have to look at "various aspects of the offence and impose a sentence that is sufficient but not greater than necessary":
Discussing the matter Sunday, ABC Jon Karl suggested that GOP lawmakers were sending some kind of message to right wing conspiracy theorists by continuing the line of questioning.
Karl suggested that the questions in the Senate were "harsh and highly unusual" and wondered "could the sharp questioning backfire" on Republicans with midterm elections approaching.
Karl then asked former Democratic National Committee chairwoman Donna Brazile about the "focus on child pornography and pedophiles," To which she simply replied "QAnon."
Karl responded "it was a message to QAnon, wasn't it?" further suggesting "these are not major cases, these were sentencing decisions."
Watch:
As we covered last week, CNN's Chief Legal Analyst Jeffrey Toobin also suggested that kiddie porn and rampant pedophilia is some sort of batshit QAnon conspiracy theory.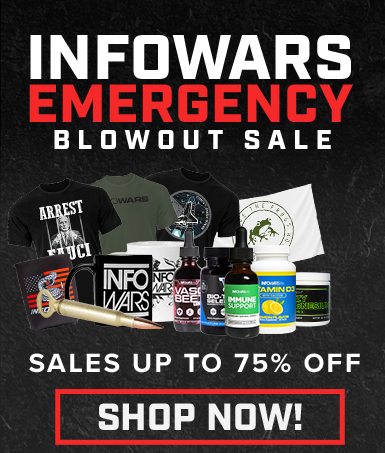 "This was really extraordinary. You have a judge here who has been on the bench for ten years almost. And we had the entire half-hour of Senator Hawley's question about a single case where he got to recite the grisly details of, and say pedophilia over and over again," Toobin complained after Wolf Blizter bemoaned "Senator Josh Hawley trying to paint Judge Jackson as somehow sympathetic to child porn offenders."
Toobin continued, "This is about appealing to the QAnon audience, this cult that is a big presence in Republican Party politics now, that is – where Senator Hawley is trying to ingratiate himself with that group and run for president with their support."
CNN's resident wanker added "This has very little to do with Judge Jackson who, as has come out throughout the hearing today, is one of many judges who have found the sentencing guidelines in these child porn possession cases excessive."
Senior political correspondent Abby Philip also agreed with Toobin that Hawley is engaging in a "dog whistle to the kind of QAnon-right."
Watch:
———————————————————————————————————————
ALERT! In the age of mass Silicon Valley censorship It is crucial that we stay in touch.
We need you to sign up for our free newsletter here.
Support our sponsor – Turbo Force – a supercharged boost of clean energy without the comedown.
Also, we urgently need your financial support here. ———————————————————————————————————————
Vous aimer cet article ? Partagez-le avec un ami !

*********************************

Vous pouvez lire l'article original ici

*********************************

Votre soutien est essentiel pour nous permettre de vous partager une information libre & indépendante.

À l'ère de la censure de masse, pour que nous restions en contact, j'ai besoin que vous vous inscriviez à ma newsletter gratuite ➡️ ICI

Nous avons besoin de financements pour garder notre site en vie et ils proviennent presque exclusivement de la publicité. N'hésitez pas à regarder les offres de nos annonceurs pour lesquels vous seriez intéressé ou nous envoyé votre contribution via Paypal.